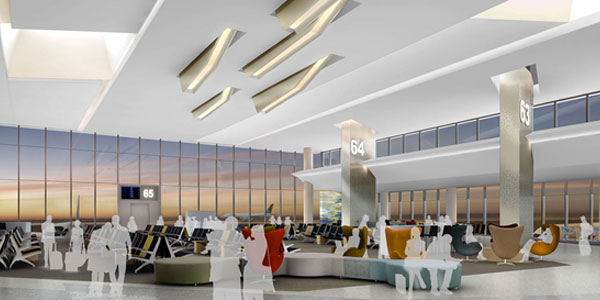 United Airlines will open the renovated Boarding Area E in San Francisco International Airport's Terminal 3 on 28 January, enhancing the gate experience for passengers.
Boarding Area E, which will include 10 gates, will offer passengers an interactive information and entertainment area called 'The Flight Deck', while they will also be able to make use of free Wi-Fi, nine workstations and access to more than 375 power outlets.
Passengers will also be able to relax in 'egg chairs', while a new yoga room will be opened, along with an interactive children's play area to keep young travellers entertained while they wait for their flight.
Kate Gebo, United's Vice President of Corporate Real Estate, said: "We're pleased to work with San Francisco International Airport on the redesign of Boarding Area E, which is focused on our customers and the things they've told us are important.
"United continues to modernise our terminal facilities, United Club lounges and gate areas, to offer customers a simpler, friendlier airport experience."