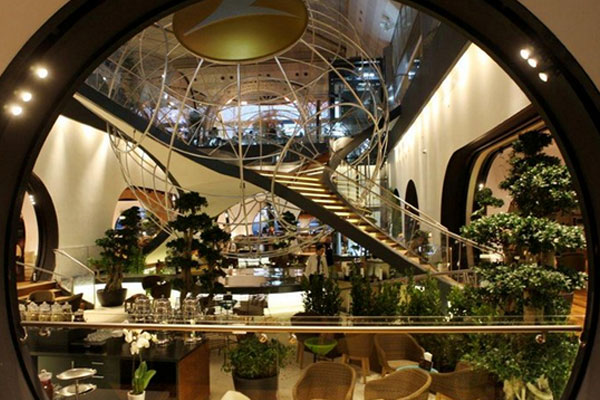 Turkish Airlines has unveiled its expanded flagship lounge at Atatürk Airport. The Turkish Airlines Lounge Istanbul, which has capacity for more than 1,000 guests, includes a number of innovative amenities for passengers who want to work or relax ahead of their flight.
Among the new features is a tea garden that is reminiscent of those found in Istanbul, a miniature model of the city of Istanbul, and a golf simulator, which has been added to coincide with the airline's sponsorship of the Turkish Airlines Open golf tournament.
The lounge, which is located in the airport's departure area, has been extended to 3,500sqm and covers two storeys. Visitors can also make use of a library, billiards area, children's play area, prayer room, teleconference space, free Wi-Fi, showers and massage beds.
The food served in the lounge has been specifically chosen to give passengers a taste of Turkish culture, while international dishes are also available to reflect the airline's global network.