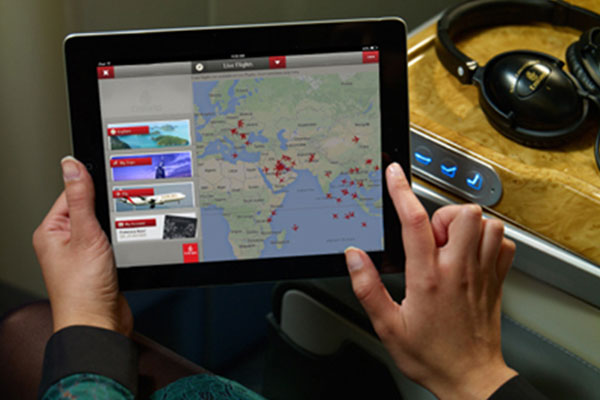 Emirates has launched a new iPad app, which allows passengers to book and manage their flights, download their boarding pass and read up on over 130 destinations.
Travellers can also use the app to access Emirates' 'Live Flights' function, which shows the exact position of all Emirates aircraft currently in the air, as well as to find out more about the Emirates experience, including information on the in-flight entertainment (IFE) offer and onboard dining options. Premium travellers can also use the app to book complimentary chauffeur services.
"The Emirates App was designed for today's new tribe of global travellers – what we term "globalistas" – who are curious about the world, are mobile and digitally connected, and expect simplicity at their fingertips," said Patrick Brannelly, Emirates' Vice President, Corporate Communications, Marketing and Brand, Product, Publishing, Digital and Events.
"In some markets, we already see about 20 per cent of visitors to emirates.com using iPads, and our customers are increasingly using their iPads and mobile devices to book and manage their travel. The Emirates App has been designed to make this process even easier, faster and significantly more convenient, and many more enhancements are already in development."
Brannelly also confirmed that Emirates is working to make the app available for iPhones and Android devices.