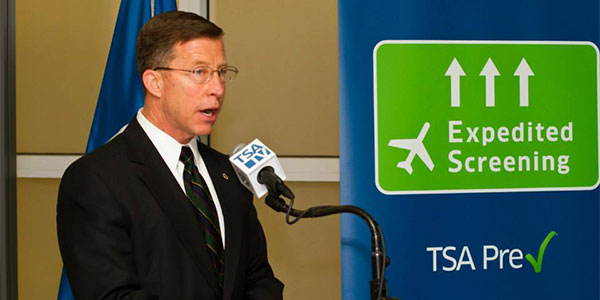 The Transportation Security Administration (TSA) has opened a dedicated PreCheck enrolment centre at Dallas/Fort Worth (DFW) Airport, making it easier for travellers to register for the expedited security screening programme.
Travellers who enrol in the initiative can complete the airport security process without having to remove their laptop from its case and can keep on their shoes, belt and jacket. At DFW Airport there are eight dedicated PreCheck security lanes.
To enrol, travellers must present their identification documents, provide their fingerprints, successfully complete an interview with an agent, and pay an $85 dollar fee for a five-year membership.
In December 2013, the TSA announced that PreCheck was to be extended to all American citizens, having previously been open only to members of trusted traveller programme such as U.S. Customs and Border Protection's Global Entry programme.
To support the widening of the scheme, more than 300 PreCheck application centres will be opened across the United States.