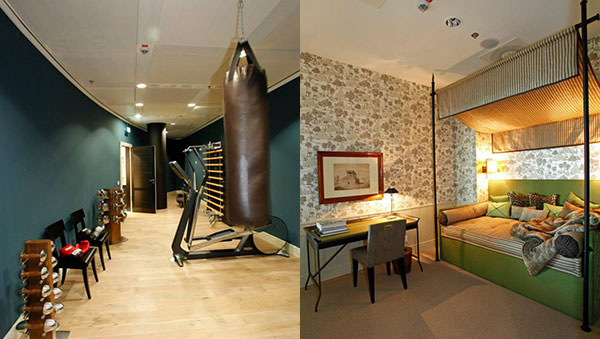 Frankfurt Airport's VIP Lounge – which travellers can pay to access regardless of airline or class of travel – has been relocated and extended.
The VIP lounge has been temporarily moved to Pier A – which used to be home to Lufthansa's Business and Senator lounges – while a three-year extensive renovation project is undertaken on the existing VIP Service facilities.
Covering almost 1,200sqm, the lounge includes a new fitness area where travellers can train before or after their flight. Fraport, the airport's operator, worked with Frankfurt-based studio MM Design on the interior design of the lounge, which is based on a five-star hotel, and it includes various areas for travellers to relax, as well as a shower and changing area.
For travellers who pay for the €298 VIP Package, the check-in procedure is taken care of by a member of staff, while they can also make use of a limousine transfer directly to their plane.
Bärbel Storch, Head of Fraport's VIP Service, said: "After the Lufthansa lounges were moved to the new Pier A-Plus, we were presented with an ideal alternative to the existing VIP Lounge. We have equipped the new lounge to fully meet our standards."