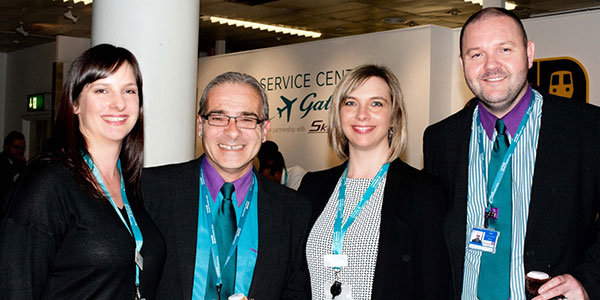 Gatwick Airport has launched its 'Summer of Care' campaign, in which members of staff from the airport's Service Centre will be on-hand to assist business and leisure passengers in the terminal. A total of 30 staff members, who speak 10 languages between them, will be taking part in the initiative.
The aim of the campaign is to highlight the services that the Service Centre, located in South Terminal, has to offer. For instance, passengers can get help rebooking a missed flight, or arranging onward travel, accommodation and attraction tickets.
The Service Centre team can also book Gatwick First services for passengers, which includes a meet and greet service, lounge access, porters and extra assistance for passengers who require it.
The recently refurbished Service Centre is delivering the Summer of Care campaign in partnership with Skybreak, which represents more than 20 tour operators and 25 airlines at Gatwick Airport.