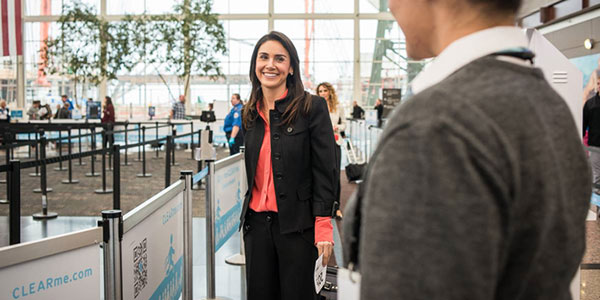 Las Vegas McCarran International Airport will install biometric-based CLEAR security lanes later this year, which will allow pre-registered travellers to enjoy an expedited security experience.
The CLEAR programme works by identifying travellers using their fingerprints and iris scanning technology at self-service kiosks, and if approved, they will be granted access to a dedicated CLEAR security lane.
All US citizens with a US passport or US-issued Permanent Resident or Alien Registration Card can apply to register for CLEAR, which costs $179 for an annual membership.
CLEAR security lanes are also in place at San Jose, San Francisco, Denver, Dallas/Fort Worth, San Antonio, George Bush Intercontinental, William P. Hobby (Houston), Orlando and Westchester County airports.
According to CLEAR, it is expecting a number of other US airports to install CLEAR security lanes in the coming months, and it is reportedly in discussions with 12 major airports to explore potential implementations.
Delegates attending FTE Global 2014, which will take place in Las Vegas from 24-26 September, will be able to take part in a guided tour of McCarran International Airport to see the airport's latest passenger-focused initiatives in action.