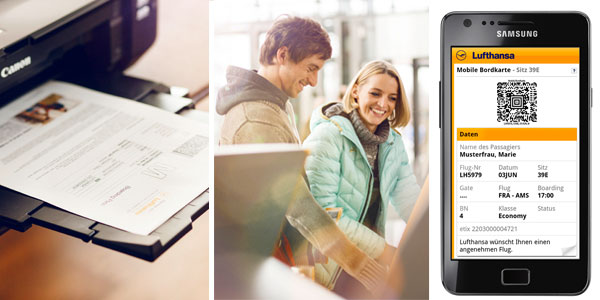 Today, the majority of passengers do not need the traditional full check-in process due to the shift towards managing many of the elements of check-in away from staffed airport desks  – a trend driven by new technologies such as web and mobile check-in, as well as the widespread introduction of self-service kiosks.
The benefits associated with automating the process have been apparent for a number of years, but for one reason or another, the industry has failed to embrace auto check-in en masse, even though it is an important step in the ultimate process change of fully automating and even removing check-in as a distinct element of the travel experience.
Over the next 12 months, IATA's forthcoming auto check-in messaging standard is likely to encourage more airlines to finally update the traditional check-in procedure that, according to Eash Sundaram, Executive Vice President and Chief Information Officer at JetBlue Airways, is very much a "1960s process". "You don't check-in when you go to a movie theatre, you don't check-in when you go to a soccer game. Why do you have to check-in (when you fly)?" he asked. "The only reason you had check-in was the airlines didn't know whether you were going to show up or not in the 1960s."
Auto check-in is a 'win-win-win'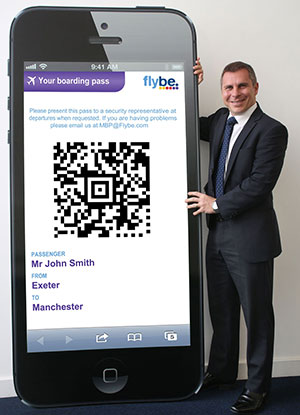 The fact that auto check-in is included in IATA's current plan to help create "hassle free" travel as part of the latest Simplifying the Business white paper bodes well for those that support the automation of this outdated process.
Speaking to FTE, IATA's Dimiter Zahariev, Development Manager, Passenger Department, explained that "auto check-in is a win-win-win" proposition. For the passenger it is more convenient, they can choose their seat at the point of booking, and it means they have one less thing to remember. IATA also believes that automating check-in could deliver additional cost savings in the range of $500 million per annum for the industry. "Airlines really see this as the next step in really simplifying passenger processing at the airport," Zahariev stated.
JetBlue trialling auto check-in
Of course, auto check-in is not an untapped concept. Air France first introduced it back in 2012, and the likes of Finnair, Brussels Airlines, Lufthansa, Swiss, Estonian Air, ANA All Nippon Airways and Flybe offer the service. In the US, carriers have offered automatic check-in for the return leg of the journey for some time.
JetBlue could soon become the next airline on this list, and an auto check-in pilot is currently underway. Initially, the service is being trialled by the carrier's staff when travelling on duty, but Sundaram said he hopes to see it "rolled out into our customer base in the next couple of months".
He continued: "When you book a ticket we know you're going to show up. If you don't show up there are penalties associated with that, so why check-in?" Instead, JetBlue will check passengers in automatically and proactively send the boarding pass to the passenger via SMS or email.
Auto check-in industry standard by 2015
While the standard currently being developed by IATA should encourage other airlines to adopt a similar mindset, importantly, it will not be restricted to bookings made directly through airlines' websites; the new industry standard will also enable passengers to opt-in for auto check-in when they book via a travel agent.
Although the infrastructure should be in place to make it relatively straightforward for carriers to adopt auto check-in during the next calendar year, it is still up to the airlines to show willingness to make it happen.
According to Zahariev, at least two more airlines will deploy auto check-in later in 2014, and hopefully it won't take long for all the others to follow suit. Of course, manual check-in will have to remain in some guise for passengers who choose that option or require special assistance, but on the whole, the check-in process as we know it has already become obsolete.