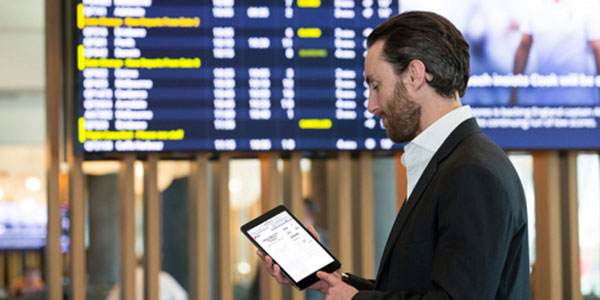 Qantas has launched an interactive digital content experience, labelled 'QView', in Qantas Clubs and Lounges across Australia's major airports. The project, which has been undertaken alongside oOh! Media, links passengers' personal devices with the digital screens in the lounges to display relevant news and flight information.
When passengers log on to the free Wi-Fi using their smartphone, tablet or laptop, they will be directed to a dedicated news page and depending on what passengers in the lounge are reading at the time, certain stories will be displayed on the big screens.
These stories will be displayed alongside real-time, boarding and gate information, meaning passengers will be able to view all the information relevant to them on the big screens at any one time. Passengers will also be able to receive real-time boarding notifications to their personal device.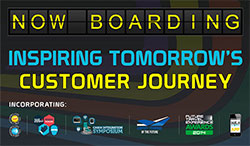 Olivia Wirth, Qantas Group Executive Manager Brand, Marketing and Corporate Affairs, commented: "We know our customers are turning to their mobile devices to access the latest news and sport content. By integrating this with personalised flight information, including up-to-the-minute boarding times, walking time to their boarding gate and weather at the destination, our customers will be able to find the information they need in the one place."
Brendon Cook, CEO of oOh! Media, added: "We have developed a unique end-to-end solution that takes tailored content and distributes it not only to digital signs, but to multiple tablet and mobile phone devices. We have invested millions to deliver this world-first digital service that engages the premium audience of the millions of Qantas passengers who use the lounges each year."