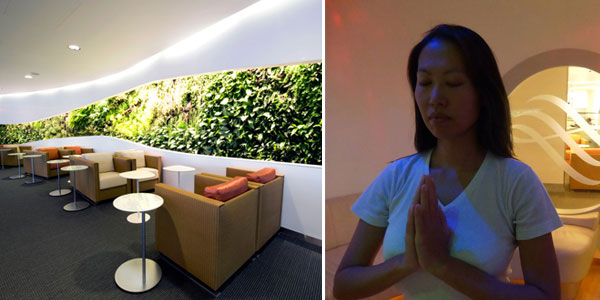 The SkyTeam alliance is focusing on improving passengers' wellbeing while they are at the airport with its latest initiative in the Exclusive Lounge at London Heathrow's Terminal 4.
As well as a wellness centre with complimentary spa treatments, an oxygen bar where passengers can get a pre-flight energy boost and massage chairs, the lounge now includes yoga mats with a video tutorial, which is designed to help passengers relax before their departure.
The two-month yoga pilot project is available to customers flying from London Heathrow on any of the 13 SkyTeam member airlines that fly from the airport.
Fatima da Gloria, SkyTeam's Director Brand and Communications, commented: "Behind the design concept of each SkyTeam Exclusive Lounge is a focus on our customers' wellbeing, taking them away from the hectic airport terminal and into a tranquil environment."
The launch of a passenger yoga pilot by SkyTeam follows similar initiatives that have recently been introduced at Chicago O'Hare and Helsinki airports.