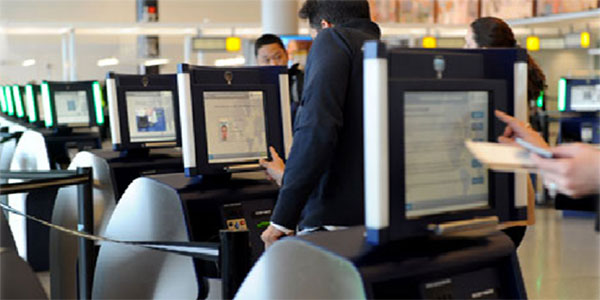 Nassau Lynden Pindling International Airport (LPIA) has announced the purchase of 20 Automated Passport Control (APC) kiosks, which will go live in February 2015. LPIA becomes the second airport outside of the US and Canada, after Aruba Airport, to purchase the Border Xpress kiosks from Vancouver Airport Authority's Innovative Travel Solutions.
The kiosks can be used by US and Canadian passport holders, US Lawful Permanent Residents and travellers participating in the Electronic System for Travel Authorization (ESTA) programme from the 38 eligible countries.
"With more travellers flocking to The Bahamas every year, we are delighted to add this service to the Nassau airport experience," said Vernice Walkine, President & CEO, Nassau Airport Development Company. "Border Xpress kiosks will complement our existing amenities and newly redeveloped terminal, allowing us to offer a truly world-class first and last impression to our customers.
"I'd like to recognise and thank our partners in this initiative, including the Bahamas Ministry of Tourism, the Nassau Paradise Island Promotion Board, and the international airlines operating out of LPIA, who've helped to fund the installation, operations and maintenance of the new processing system."