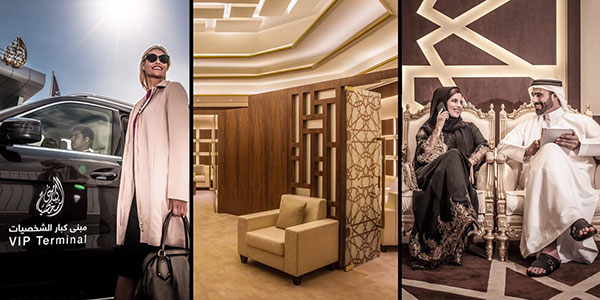 The battle for premium passenger loyalty in the Middle East has been going on for some time, but in recent months the level of luxury offered to passengers on the ground in this region has reached a new level. One of the airports driving this trend is Abu Dhabi International Airport, whose home carrier, Etihad Airways, has also been setting a new benchmark for premium experiences in the onboard space with the recent launch of its 'Residence by Etihad' three-room apartment for the A380.
Just last week, Abu Dhabi Airports unveiled the new VIP Terminal, which offers dedicated check-in, baggage and immigration processing, as well as a terminal-to-aircraft limousine service and even its own access road to ensure passengers don't face any delays when travelling to and from the terminal. Passengers also have access to no fewer than seven high-end Royal Majlis lounges. Interestingly, while it's called the VIP Terminal, the premium airport facility is actually open to all passengers, as long as they are willing to pay for the privilege.
In the main terminal, the renovated Al Reem lounge has also recently opened, ensuring that the more luxurious airport experience is not reserved only for those in the VIP facility. According to Mohammed Al Bulooki, Chief Commercial Officer, Abu Dhabi Airports, there is more to come: "There are many more improvements and new additions planned for the coming months that will ensure Abu Dhabi International Airport continues to raise the bar on customer experience."
A five-star passenger experience at Hamad International Airport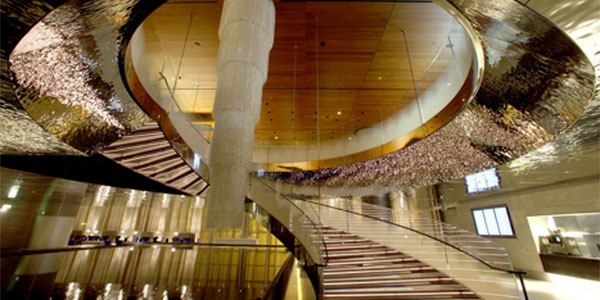 Meanwhile, 325 km across the Persian Gulf, at Qatar's new Hamad International Airport, every effort is being made to offer passengers a five-star experience. Back in August, the 10,000sqm, 1,000-capacity Al Mourjan Business Lounge opened its doors, with Qatar Airways stating that it "sets a new benchmark in airport luxury". Ranging from a business centre and conference facilities, to a Formula 1 racing simulator and an infinity pool water feature, the aim of creating something very unique has certainly been achieved.
More recently, in mid-November the new The Airport Hotel and Vitality Spa, which boasts a 25-metre swimming pool, full-service gym, a hydrotherapy bath and even squash courts was inaugurated, again helping Hamad International Airport and Qatar Airways stand out from the crowd. Delegates attending FTE Asia 2014 in Kuala Lumpur from 1-3 December will be able to hear more about Qatar Airways' passenger-focused plans from Rossen Dimitrov, the airline's Senior Vice President of Customer Experience, who will deliver the Day Two Keynote.
Not to be outshone, Dubai International Airport also continues to invest in its premium facilities and as you would expect, offers high-end comfort in the Dubai International Business Class and Dubai International First Class lounges. In the Emirates lounge, passengers don't even have to worry about getting from their seat to the boarding gate in concourse A, thanks to direct boarding from the lounge.
With the new Al Maktoum International Airport set to cater for up to 150 million passengers a year, as Paul Griffiths, Dubai Airports' CEO, recently outlined, passengers can expect the "very best facilities". Mazhar Butt, Head of Customer Experience at Dubai Airports, will shed further light on these plans at FTE Asia 2014.
Istanbul New Airport and KAIA to add further competition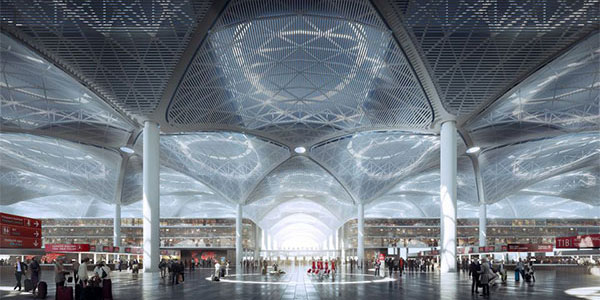 The competition for passenger loyalty extends beyond Dubai, Abu Dhabi and Qatar though, and next year the new King Abdulaziz International Airport (KAIA) will open in Jeddah, with Saudia harbouring its own ambitions of offering a best-in-class passenger experience at its new home. Elsewhere, Istanbul New Airport, which will boast the world's largest terminal under a single roof, will open in around three years time, adding another layer to the battle for passenger loyalty, especially when it comes to all important connecting traffic travelling from west to east, or vice versa.
Again, delegates attending FTE Asia will be able to hear all about the plans for Istanbul New Airport and King Abdulaziz International Airport in presentations from Richard Meredith, Chief Development Officer for Istanbul New Airport and Hazem M. Sonbol, GM eCommerce, Saudia.
Predicting who will come out on top in this tussle for premium passenger loyalty on the ground is far from straightforward, but what is certain is that passengers travelling to, from or through the major Middle Eastern hubs will be the beneficiaries of this high stakes battle.