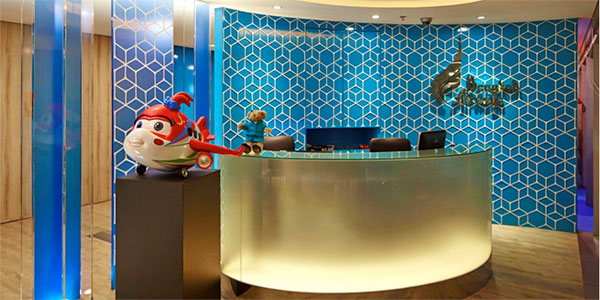 Bangkok Airways has unveiled its domestic passenger lounges at Chiang Mai International Airport and Bangkok's Suvarnabhumi International Airport, both of which have undergone extensive refurbishments.
The Boutique Lounge and Blue Ribbon Club Lounge are open to all passengers at both airports, with the two at Chiang Mai able to accommodate 140 passengers and the two in Bangkok able to cater for 285 passengers at a time.
Tresarun Sitakalin, Ground Services Director, Bangkok Airways said: "To better accommodate our passengers, our lounges at Chiang Mai International Airport and Suvarnabhumi Airport have undergone a major renovation. The new lounges were designed to maximize the space as well as to offer a warmer and cozier atmosphere for our passengers by using different shades of our trademark blue colour.
"Apart from the new cozy modern atmosphere, passengers will also be treated to a multitude of complimentary sumptuous snacks and various choices of hot or cold drinks with free Wi-Fi Internet access."