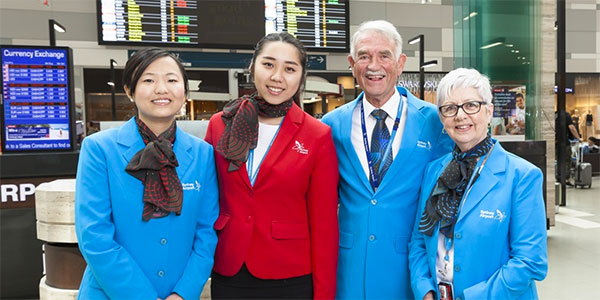 Sydney Airport has equipped its team of Airport Ambassadors with iPad Minis to enable them to answer passengers' questions and provide them with real-time information on the go.
A total of 130 volunteers make up the Airport Ambassadors team, including some so-called Red Ambassadors, who speak Mandarin and are on-hand to assist Chinese travellers. An additional 50 Red Ambassadors will be introduced over the Christmas and Lunar New Year period.
Kerrie Mather, CEO of Sydney Airport, said: "The Ambassadors' iPads are loaded with real-time flight arrival and departures through Sydney Airport app and language translation apps, which will provide all the information they need to assist passengers at their fingertips.
"Airports can sometimes be overwhelming places and we thank the Ambassadors for their dedication and commitment to the airport and for delivering exemplary customer service to millions of passengers each year."
The Ambassadors are located throughout the terminals, with some roaming around and some based at dedicated desks to make it as easy as possible for passengers to find them if they have any questions.