The past 12 months have seen a number of significant developments aimed at enhancing the in-flight passenger experience. Ranging from luxury onboard apartments to Big Data-based personalisation efforts and self-scaling onboard connectivity solutions, airlines have really upped the ante as they bid to satisfy the demands of today's traveller. With the year coming to an end, FTE takes a look at the top 10 most popular onboard passenger experience stories of 2014.
1 – Etihad announces complete A380 and B787 cabin upgrades including luxury onboard apartment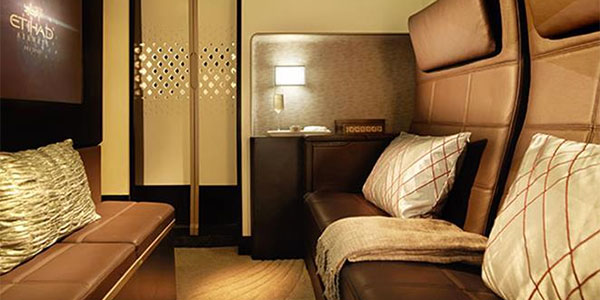 The announcement by Etihad Airways that it had developed a series of luxury onboard products for its new 787 Dreamliner and A380, including a three-room apartment called 'The Residence by Etihad', grabbed the headlines back in May. "These new living spaces will raise in-flight product and service standards to their highest level yet in commercial aviation and alter air travellers' expectations of in-flight comfort and luxury forever," James Hogan, Etihad Airways' President and Chief Executive Officer, said at the time.
2 ­– How airlines can get the most from Big Data to improve the passenger experience and increase ancillary revenues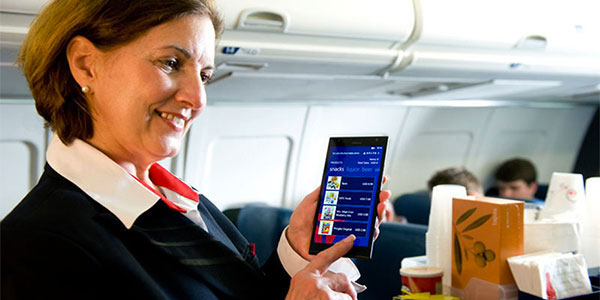 With airlines facing increasing pressure to improve the standards of air travel, create a more personal experience and find new ways of generating revenue, Big Data is widely seen as an ideal solution to help deliver on all fronts. FTE took a close look at the potential of Big Data, exploring how the likes of Delta Air Lines, Boxever and GuestLogix think airlines can derive wide-reaching benefits from it.
3 – Onboard innovation: Viva La Evolucion!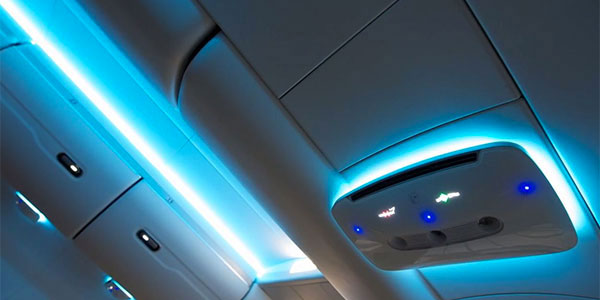 In this guest article for FTE, Mary Kirby, Founder and Editor of Runway Girl Network, highlighted a selection of the latest innovations poised to make their mark in the aircraft cabin. Among them are an innovative cabin design concept, second screen technology and PED-friendly trays, but you'll have to read on to find out what else made the list.
4 ­– Cathay Pacific: What it takes to be the world's best airline

After Cathay Pacific was named 'Airline of the Year' for a record fourth time, we spoke to Toby Smith, the carrier's General Manager Product, and Dominic Perret, General Manager In-flight Services, who explained how investing in new products and services from First Class to Economy, introducing a new Premium Economy class, and employing and investing in people "who genuinely love what they do" have all contributed to creating a standout in-flight experience for every passenger.
5 – Air New Zealand to 'liberate travellers' with Skycouch, unique IFE and four-class offer on first ever 787-9 Dreamliner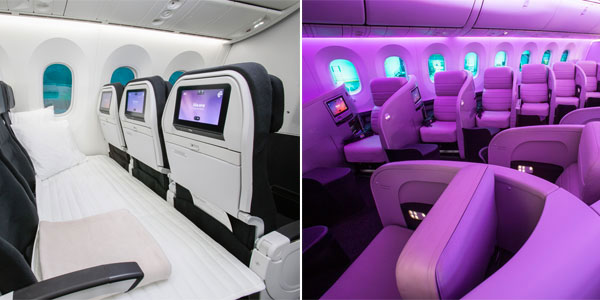 Just days after Air New Zealand took delivery of the first 787-9 Dreamliner – a "stretched" version of the 787-8 – FTE spoke to the carrier's General Manager Customer Experience, Carrie Hurihanganui, to find out what passengers can expect onboard the landmark aircraft. Read here how the four-class configuration will "liberate" passengers, how Air New Zealand developed a first-of-its-kind IFE app, plus if and when passengers will be able to enjoy onboard Wi-Fi.
6 – Singapore Airlines outlines IFE, Wi-Fi and Customer Experience Management plans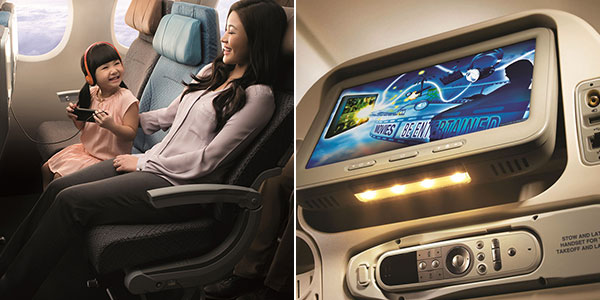 Back in April, FTE caught up with Singapore Airlines' Wilson Yong, who revealed when the carrier's new Customer Experience Management system will be launched, when the rollout of the new IFE&C products will be complete, and why the "end-to-end travel experience" is at the heart of the airline's wide-reaching passenger strategy.
7 – Premium air travel arms race intensifies as airlines battle for front-end loyalty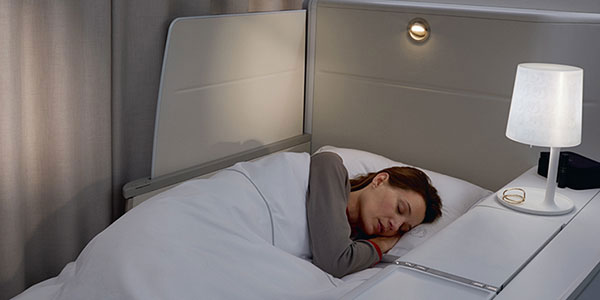 The fight to become established as the leading airline for premium passengers really heated up in 2014 with likes of Etihad, Air France and American Airlines making big strides forward as they aim to set a new passenger experience benchmark. We spoke to Timothy Miller, Programme Manager at aircraft cabin design consultancy Teague, and Raymond Kollau, Founder of airlinetrends.com, to find out who is winning the battle for premium passengers, and what impact these high-end investments will have on first, business and economy class experiences.
8 – Could this portable, self-scaling onboard Wi-Fi solution revolutionise the in-flight connectivity market?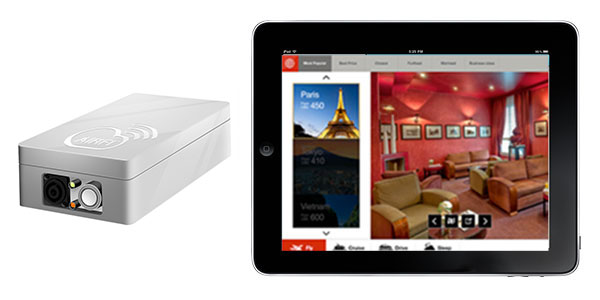 Back in March, FTE exclusively revealed the launch of a new compact, portable and affordable in-flight connectivity product from MI Airline, and we explored the impact that this 'halfway house' solution could have on the entire onboard connectivity market. Job Heimerikx, CEO of MI Airline, told us: "The cost versus the use of internet has been unfavourable for many airlines, killing the business case before it's even written. With only a fraction of the costs, an airline can now offer more services and entertainment, creating a whole new sales and communication channel."
9 – AirAsia reveals onboard connectivity, IFE streaming and CRM plans for short-haul flights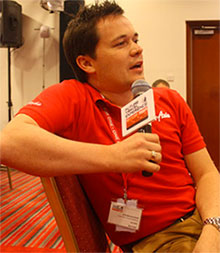 At the start of the year, FTE sat down with Steven Dickson, Group Head, Ground & Inflight Operations at AirAsia, who revealed the low-cost carrier's plans to trial an in-flight entertainment and connectivity service, and explained that a new customer relationship management (CRM) system was in the works to help personalise the passenger experience and boost ancillary revenue generation.
"What we're missing from the cabin is an entertainment offer for the passenger. We're working right now to review whether or not passengers, really on short-haul flights, want a Wi-Fi or connectivity solution," Dickson said.
10 ­– Three things airlines can learn from the Four Seasons Jet to improve the passenger experience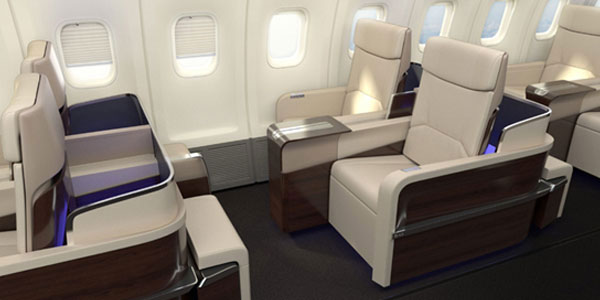 After luxury hotel group Four Seasons unveiled its own fully branded Boeing 757, which will offer an in-flight experience on par with what guests can expect from its high-end hotels, FTE highlighted the top three things commercial carriers can learn from the Four Seasons Jet to improve their own onboard experiences.