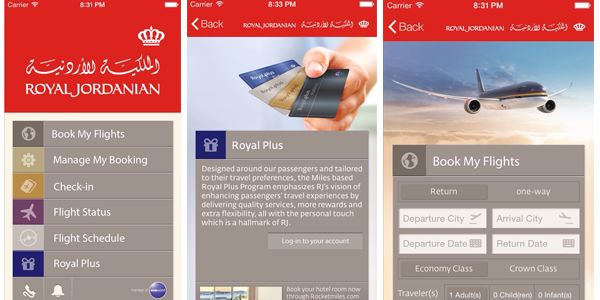 Royal Jordanian has launched a new app as part of its ongoing efforts to leverage mobile technology to help simplify and streamline the travel experience for its customers.
The app is available on iOS and Android devices and the carrier's passengers can use it to book their flights, view flight status updates, check-in via their smartphone and access their Royal Plus frequent flyer account.
Rather than pro-actively sending push notifications to passengers, users can access their flight details, updates and available offers via a "notification" option on the app's homepage.
According to the airline: "The RJ app provides easy, on-the-go travel planning as part of the airline's initiative to adopt the latest technologies for a faster and more efficient communication in light of the widespread trend of the smartphone usage."