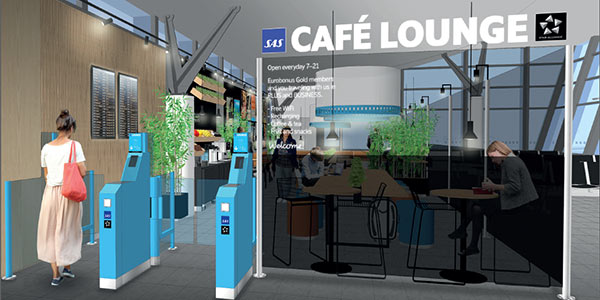 SAS has confirmed that it will introduce its new Café Lounge concept at Trondheim and Tromsø airports during April and May. The SAS Café Lounges will provide travellers with a dedicated space where they can either relax or work while they wait for their flight.
Located close to the departure gates, the lounges, which include high-speed Wi-Fi, are designed to help passengers remain as productive as possible while they are in the terminal.
"We are absolutely thrilled to launch yet another in-demand product, the SAS Café Lounge," said Eivind Roald, Executive Vice President Commercial at SAS. "Our most frequent flyers appreciate the time saving services such as Fast Track, which is why we are now offering an additional service designed especially for them.
"Fast flows are important on our domestic market and customers can work effectively in our Café Lounges located close to the gate."
The first of the two lounges will open in Trondheim in April, before the lounge in Tromsø opens a month later. The carrier has also suggested that further SAS Café lounges will be introduced across its network of Scandinavian airports throughout 2015.