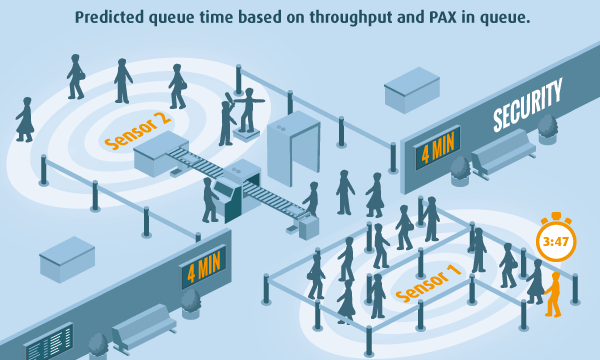 Brussels Airport has installed data collecting sensors in the new Connector facility, which will link the passenger terminal to Pier A to simplify the passenger flow and is due to open before the end of Q1 2015, to help optimise resource allocation and reduce queues and common bottlenecks.
The sensors, which are supplied by BLIP Systems, track passengers via their personal electronic devices. They collect the unique Media Access Control (MAC) addresses of phones, tablets and other devices searching for a Wi-Fi or Bluetooth connection.
As a passenger passes each sensor, the MAC address allows origin and destination time to be calculated and provides the airport with the passenger's travel time between two set points in the terminal. The technology is already in use across existing facilities at Brussels Airport, including in security, immigration, transfer and baggage reclaim areas.
As Thomas Sterken, Project Manager of Operations at Brussels Airport, explained, the technology "enables Brussels Airport to monitor the quality of the terminal processes and to improve the resource planning".
The data gathered from the sensors also allows Brussels Airport to display accurate waiting times at the different passenger checkpoints, on its website and app, as well as on digital information screens in the terminal.