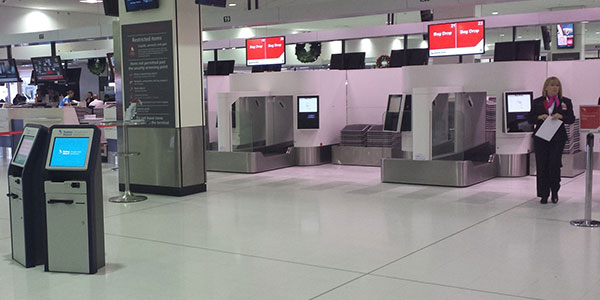 Sydney Airport has decided to permanently implement the self-service bag drop units that have been on trial in the T1 International Terminal for the last 12 months.
Four Auto Bag Drop units, supplied by ICM Airport Technics, have processed around 125,000 bags during the pilot, and will now be placed into permanent service. Qantas passengers flying internationally can make use of them.
Richard Dinkelmann, Managing Director of ICM Airport Technics, commented: "We are delighted that Sydney Airport has made the decision to purchase our Auto Bag Drop Units for the T1 International Terminal following a very successful pilot."
Referring to the benefits of the self-service units, Dinkelmann explained that they "not only deliver notable benefits to both airports and airlines, but they present passengers with a simpler and faster service for checking in their bags".
The permanent adoption of the self-service bag drop comes just two weeks after the commencement of work on a major upgrade to Sydney Airport's Terminal 1, which will see wayfinding improved, passenger seating capacity increased, walkways widened and new shopping and F&B outlets introduced.