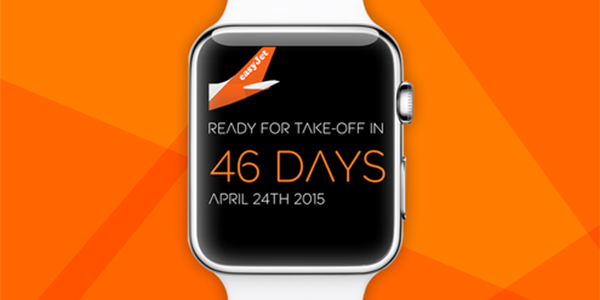 Ahead of the launch of the Apple Watch on 24 April, easyJet has revealed a bespoke app for the smartwatch. Apple Watch-owning travellers will be able to store smartwatch boarding passes on their device and they will be able to receive real-time updates relating to their journey via the timepiece.
For instance, users will be able to receive pre-departure information, check-in updates, the latest currency exchange rates, destination weather and flight status updates.
The app also includes a countdown function, which highlights how many days, hours or minutes the customer has until their next easyJet flight. Tweets and Facebook updates can also be posted directly from the Apple Watch.
James Millett, easyJet's Head of Digital, said: "easyJet passengers continue to see the benefit of using our app to make travel easier and we are sure that many of them will be early adopters of Apple Watch.
"We constantly look for new ways to improve the travel experiences of our passengers and providing up to date information on the latest technology such as Apple Watch is key to this."