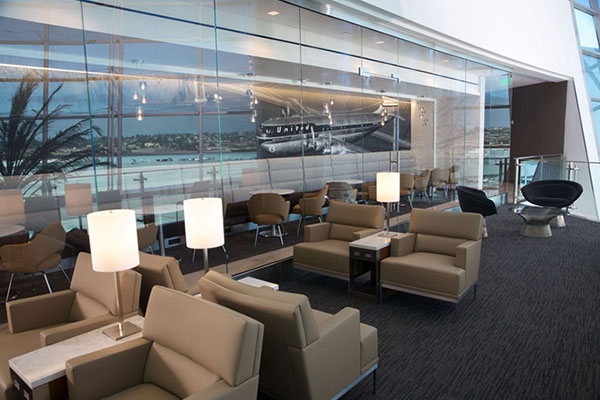 United Airlines has announced a major upgrade to its United Club lounges, which will see a number of them refurbished and new Club lounges opened in the likes of Atlanta and San Francisco. Among those that will be renovated this year include the lounges at Chicago O'Hare, Washington Reagan, Hong Kong and Tokyo Narita airports.
Jimmy Samartzis, United's Vice President of Customer Experience, said: "We're making major changes in our United Clubs to give our customers the elevated, hospitality-centric service and experience they deserve and expect.
"Our new fresh, tasty and healthy food offerings, overhauled service approach, and systematic investment in renovating the rest of our 49 Clubs worldwide will give our customers an airport getaway for relaxing or being productive during the hustle and bustle of their travel day."
As part of the improvement programme, United will re-train its United Club agents with a comprehensive customer service programme, which will run throughout 2015. The carrier says the training will reflect the standards travellers would expect to see in hotels.