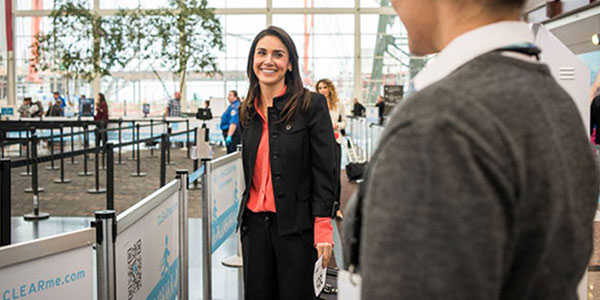 CLEAR security lanes, which will allow pre-registered travellers to enjoy an expedited airport security experience, are set to go live at Baltimore-Washington International Airport.
The CLEAR programme uses biometric technology to identify trusted travellers who have enrolled. Members simply have to provide their fingerprints and iris scans at a self-service kiosk and if approved they can then access a dedicated CLEAR lane.
Anyone aged 18 or over with a US passport or US issued Permanent Resident/Alien Registration Card plus an approved secondary ID can apply to join the CLEAR programme, which has an annual membership fee of $179.
At present, CLEAR lanes can be found at San Francisco, San Jose, McCarran, Denver, Dallas/Fort Worth, San Antonio, George Bush Intercontinental, William P. Hobby, Orlando and Westchester County airports. Miami International Airport is also expected to come online in the coming weeks.