As the social, technological and consumer landscapes evolve, so too are the demands of air travellers. With this in mind, according to Nick Chiarelli, Director at Future Foundation, airports and airlines must stop "treating customers in an old school, static way", and instead seek to gain a far deeper understanding of passengers' wants and needs. "Asking someone to fill out a form when they sign up to a loyalty scheme just doesn't work any more," he said.
FTE spoke to Chiarelli, as well as his colleague, John Warriner, and Ben Hunt, Amadeus' Group Communications Director, following the release of the 'Future Traveller Tribes 2030' report, which sheds light on how travellers will continue to evolve over the next 15 years.
Based on the report's psychographic approach, travellers can be largely divided into six "tribes": Simplicity Searchers, Cultural Purists, Social Capital Seekers, Reward Hunters, Obligation Meeters and Ethical Travellers. Each of these groups has some unique characteristics. Simplicity Searchers, for example, "value above everything else ease and transparency in their travel planning and holidaymaking, and are willing to outsource their decision-making", while Obligation Meeters "have their travel choices restricted by the need to meet some bounded objective". Business travellers are the most significant micro-group within this tribe.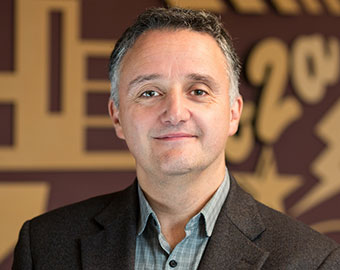 As Warriner explained, though, each traveller does not necessarily "belong" in any one tribe. "It's all about needs, really. One of the ideas behind this is to illustrate to travel providers that one-size-fits-all doesn't work." In fact, a passenger might move between multiple groups during the course of their door-to-door journey.
To help illustrate this point, Hunt explained: "When I'm travelling on business, I want everything to be fast and efficient and as hassle free as possible. But when I'm travelling with my family, it's different. I wouldn't dream of travelling in the same way (in such a rush)."
Technology impacts are unavoidable
More information on each of the tribes can be found in the report, but we were keen to delve deeper into the many technology-related factors that are shaping tomorrow's travellers. Amadeus has previously touted its vision of the "always connected traveller", but the report appears to suggest that every traveller is now, at least to some extent, a mobile traveller. In fact, the report states, "the idea that Technology is something that any man can walk away from seems preposterous. As smartphone penetration approaches ubiquity, connectivity covers the globe and today's techy Gen Xs begin to form the upper age brackets, descriptions of consumer groups untouched by technology lose all meaning entirely."
Building on this point, Chierelli explained: "In the early stages of the report's development, we talked a lot about mobile technology, but we rejected the notion of one tribe being defined as having high technology needs, or one tribe being lower on technology. Technology is intruding more and more in our everyday lives and you can't help but check your phone all the time." This latter point, however, is likely to change, he said, because mobile-related interactions will "become far more context-driven and responsive to our needs".
Robotics, virtual reality and the travel experience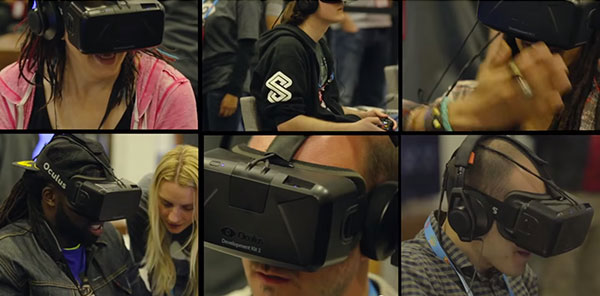 The fact that mobile technology will continue to impact future travellers is a given, but what about other emerging technologies, such as robotics and virtual reality? "As for robotics, we're seeing a lot of innovation in this space and while some of it is froth and gimmickry at the moment, it is a very interesting space," said Chiarelli. "What the industry needs to do is drill down and work out where it can add value and where a human interaction can add more value." At Future Travel Experience Global 2015, delegates will be able to find out how developments in this space will impact airlines, airports and passengers in the years ahead in the FTE Robotics & AI Symposium.
Tackling the topic of virtual reality, Hunt stated: "First of all, you have to ask: 'Is virtual reality a viable alternative to travel?' The answer has to be 'surely not'. But it does provide a great way of engaging with consumers, and that's how I think it might be used to good effect by travel providers."
Personalising the passenger experience
As travellers demand more personalisation and travel facilitators seek to tap into the potential of online social channels for reputational, commercial and various other reasons, the role of social media will continue to evolve. "We see social media very much as a dialogue tool, but people are playing with social media as a payment tool and we've seen social media booking platforms, too," Chiarelli said. Referring to that need to move away from an "old school" mindset when it comes to understanding passengers, he asked: "Should airlines be putting a lot of effort into incentivising their customers to open up their social media streams, so they can understand them in a more dynamic way?" "It seems to make sense," he said, but gaining trust and adding value to the customer are vitally important factors here.
Of course, predicting precisely how social, consumer and technological changes will impact travel facilitators and travellers themselves over the next 15 years is a difficult task, and five years from now, our vision of 2030 is likely to have changed again. What is certain, however, is that airlines, airports and all other players involved in the facilitation of travel must take steps now to ensure they are in a position to meet the demands of those customers who will form the core of their businesses in 15 years time. Those who put off this planning until tomorrow risk leaving it too late.