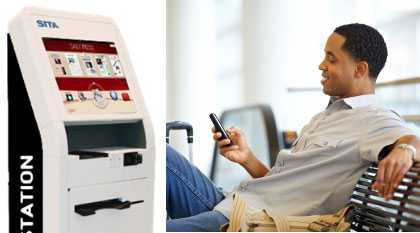 A queue to enter, a long wait (and a sit down if you're lucky enough to get a seat) and then another queue to board the aircraft – this pretty much sums up the departure gate experience. It is a facet of the travel experience that has changed very little over time, even as customer experience teams explore ways to add value to every stage of the airport journey.
Now, however, things are starting to change, as airports and airlines begin to realise the opportunities of having a captive audience within touching distance of the start of their flight. Leisure carrier Arkefly is among those leading the way in this space. Last month the airline announced that it will install "AirFi" boxes in the gate areas at Amsterdam Airport Schiphol and Eindhoven Airport, followed by a selection of other airports in its network, providing a free to access content platform that passengers can access via their own devices while they wait for their flight. Rather than twiddling their thumbs, passengers can use them to browse digital content, access social media accounts and messaging services (which is very useful if you're abroad and don't want to pay for Wi-Fi or roaming charges) and play HTML 5 games all on their own device via the scalable network. AirFi boxes will also be installed onboard Arkefly's aircraft to create a consistent entertainment experience.
Elsewhere, Sydney Airport this week announced a partnership with TripAdvisor, which extends to targeted, destination-specific content being displayed on screens at the gate, to give travellers a taste of what awaits them at the other end of their flight. Rather than being viewed as one of many necessary obstacles in the travel process, the departure gate is starting to become a part of the travel experience in its own right.
Adding value to a 'dull part of the travel process'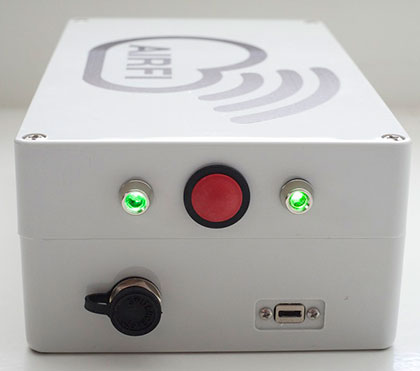 Job Heimerikx, CEO of MI Airline, the company that supplies the AirFi boxes to Arkefly, explained to FTE that Arkefly sees the gate-based network as "part of being a good host for their guests". "If you're flying home, you can use the AirFi ground network to message home to say you are on your way, or you can order groceries to collect when you get to Schiphol Airport, for example, as well as play games and look at the other content. If you're going on holiday, you can look at a wealth of excursions that are available and really start to plan your holiday." In short, it helps to add value to one of the "most dull parts of the travel process". "Lots of travellers, especially those that are not travelling on business, comply with the information and get to the airport two hours before their flight, and get to the gate early, so they spend a lot of time there."
As Hans van de Velde, Managing Director of Arkefly, said, offering entertainment at the gate helps to create a "holiday mood". "After all, a holiday shouldn't have to start once you've reached your holiday destination."
KLM has also trialled the AirFi ground network, even taking it further by placing AirFi boxes in the check-in area at Dubai International Airport, so if a passenger arrives before check-in has opened, they can login to the AirFi network, download the KLM app and check-in for their flight via their smartphone or tablet.
Media Stations at the gate
Other suppliers see a lot of potential here, too. Among them are SITA and Orange Business Services, who have joined forces to develop the "Media Station" proof of concept (POC), which could be placed in the airport terminal, including at departure gates. These self-service entertainment kiosks can host a variety of content, from movies to newspapers to destination video guides, all of which can be wirelessly downloaded to passengers' devices. The business model is largely up to the airline or airport to decide; they could offer content for free, or charge for each download to bolster their ancillary revenues.
When questioned by FTE as to whether there is genuine demand for such a product among airports and airlines, Ian Ryder, SITA's Vice President New Business Concepts, responded: "Yes, absolutely. Based on the feedback we have received to date, we do believe there is a demand for solutions of this kind. The aim of this POC is to show and test the potential for media sales in the airport, using the latest emerging wireless standards to enable rapid downloads of heavy media content."
"To date, the feedback has been very good – we have specific interest from around 10 airlines and airports, and are about to commence the first public trial in summer 2015 with a major European airport."
Ryder also explained that the Media Station POC has raised a number of challenges – "such as the sourcing, licencing and administration of relevant and persuasive content" – and SITA will continue to address these through the POC and forthcoming trials. He said airlines and airports are keen on such a solution because it "enables a variety of ways to increase revenues while enhancing the customer experience".
This – a happier customer and more ancillary revenues – must sound like a perfect cocktail to airlines and airports alike, and it will be interesting to see which ones are willing to break the mould in a bid to add all-round value to a departure gate experience that appears to have lots of untapped potential.