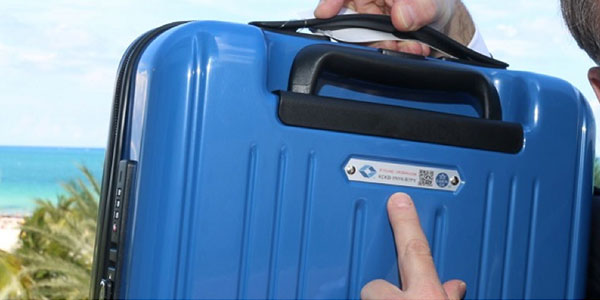 The International Air Transport Association (IATA) has worked with its airline members and aircraft manufacturers to agree an optimum size guideline for carry-on bags, which it is hoped will help to end confusion and frustration among passengers, caused by the fact that different airlines have different policies for cabin baggage.
The new size guideline, which will also help to optimise use of cabin storage space, is 55 x 35 x 20cm, or 21.5 x 13.5 x 7.5 inches. IATA says this guideline should mean that "theoretically everyone should have a chance to store their carry-on bags onboard aircraft of 120 seats or larger." Limited carry-on baggage storage space has become an issue in recent years due to the increasing number of passengers travelling with carry-on bags.
An "IATA Cabin OK" logo on cabin bags will signify to airline staff that a bag meets the agreed size guidelines, and IATA says a number of major international airlines have expressed an interest in signing up to the initiative. However, it has not been met with widespread approval and the likes of Air Canada and WestJet are reportedly not planning to bring their own cabin baggage policies into line with the new IATA guideline, highlighting the fact that universal consistency among airlines is still unlikely to emerge.
Tom Windmuller, IATA's Senior Vice President for Airport, Passenger, Cargo and Security, commented: "The development of an agreed optimal cabin bag size will bring common sense and order to the problem of differing sizes for carry-on bags. We know the current situation can be frustrating for passengers. This work will help to iron out inconsistencies and lead to an improved passenger experience."
IATA is also working with baggage tracking solutions provider Okoban to manage the approval process of bag manufacturers, and bags carrying the "IATA Cabin OK" logo are likely to go on sale later this year.
With a number of airlines currently allowing passengers to bring cabin bags onboard that are larger than the new IATA recommendation – including the likes of British Airways, Lufthansa, easyJet, United, Delta, American, Air France and Emirates to name just a few – it remains to be seen how many airlines will actually opt-in to the new guideline.
Update: On 17 June, IATA announced that it was pausing the rollout of "IATA Cabin OK" to reassess the initiative "in light of concerns expressed, primarily in North America. This will include further engagement with programme participants, the IATA membership, and key stakeholders."