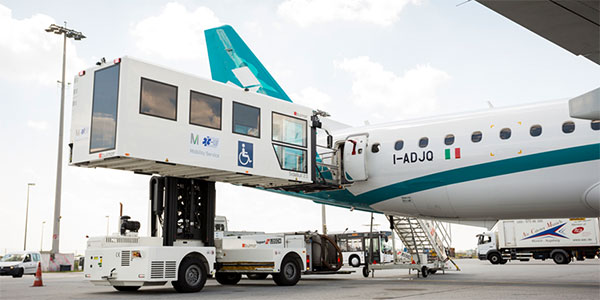 Passengers with reduced mobility travelling to and from Munich Airport can now expect a more comfortable experience at the airport thanks to the introduction of a new-generation boarding platform.
The Medical High Loader, which can transport 15 people at once, can be raised or lowered while en route, and it allows passengers to board and disembark the aircraft at ground level.
One of the new vehicles is already in operation at Munich Airport, and three more will be introduced in the near future. The airport's Mobility Service staff are also undertaking training to familiarise themselves with the new vehicles.
The Medical High Loaders will be deployed on the ramps of both terminals and can be used with all aircraft types. Munich Airport says the new vehicles will help to improve the travel experience for an average of 630 passengers per day.