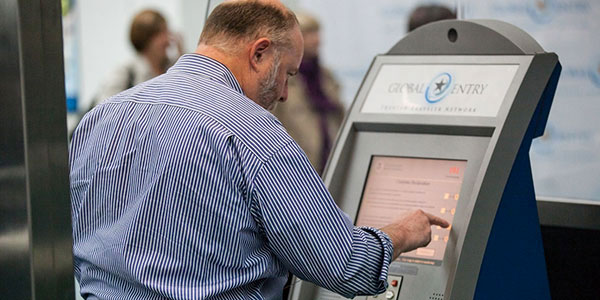 The U.S. Customs and Border Protection (CBP) Global Entry programme has been extended to UK citizens, meaning they will soon be able to apply to join the trusted traveller initiative. UK citizens will be able to register from 3 December 2015.
Currently available at 46 US airports and 13 preclearance locations, Global Entry streamlines the customs screening process at airports for trusted travellers by allowing pre-approved travellers to present their passport, submit their fingerprint data and complete a customs declaration using a self-service kiosk. All applicants undergo a rigorous background check and interview before enrolment.
Commissioner R. Gil Kerlikowske said: "CBP is excited to expand our partnership with the United Kingdom on this flagship programme by offering Global Entry to UK citizens. Through this cooperation, CBP's Global Entry and the UK Border Force Registered Traveller programmes will enhance security and better facilitate travel between our two countries."
To register for Global Entry, UK citizens must apply through the UK Home Office website and pay a £42 processing fee. If the applicant passes the UK vetting, they will receive a UK Access Code, which applicants will enter when applying for Global Entry through CBP's Global Online Enrollment System. The fee for a five-year Global Entry membership is $100.
Members of the Global Entry programme can also make use of the TSA PreCheck expedited security screening programme at US airports.