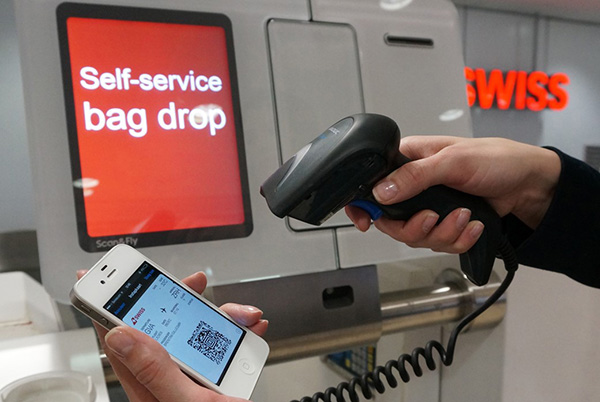 The announcement that SITA has acquired Type22, the Netherlands-based self-service bag drop provider, got FTE thinking about the wider implications of this deal and whether the bag drop market – which is flooded with vendors – is ripe for consolidation in 2016.
SITA has been offering its own Self BagDrop solution since 2010, while Type22 was founded in 2006 but decided to focus entirely on self-service bag drop solutions in 2011. By bringing the companies together, SITA now hopes that the combined expertise will help it stand out in a highly competitive marketplace. Commenting on the acquisition to FTE, Matthys Serfontein, Vice President, Airport Solutions, SITA, explained: "Type22 is a market leader in self bag drop products, providing software and hardware solutions that benefit both airports and airlines. Their Scan&Fly and Drop&Fly solutions will complement SITA's existing airport passenger and baggage processing solutions.
"Our acquisition of the company was a logical step to help us achieve our goal to be the market leaders in the area of self-service bag drop, as well as strengthening our overall leadership in common-use self-service passenger processing solutions. It helps to complete the end-to-end passenger processing solutions that we offer our customer and supports our vision to cover all parts of the passenger experience."
He explained "consolidation in this area has been inevitable for some time" since "several smaller players have very successfully started the self bag drop market space". "We have been actively targeting an acquisition in this space in order to strengthen our end-to-end passenger processing offering and are very excited about our choice and subsequent acquisition of Type22". He added: "We expect that further consolidation is likely to occur."
Further consolidation 'inevitable'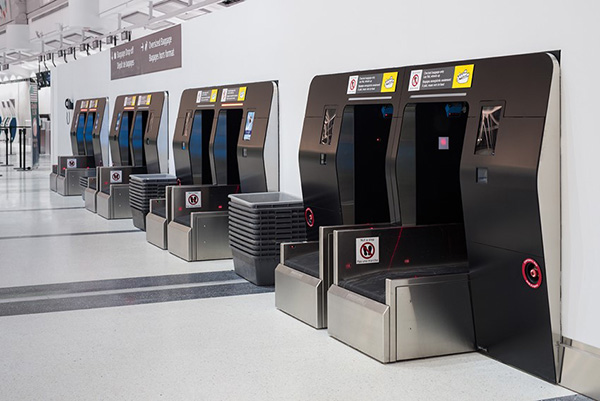 Having spoken to a number of self-service bag drop vendors, the opinion that further consolidation is now inevitable is a common one. Rockwell Collins' Tony Chapman, Senior Director, Product Management and Strategic Programmes, Global Airports, explained that with "an awful lot of bag drop providers out there" – he said the company identified around 30 providers that claim to offer a self bag drop product, whether a real solution or a prototype – "I'm sure there will be a lot of further consolidation of the industry", resulting in a "fewer number of key providers".
DSG Bagdrop's Managing Director Idar Sørgjerd shared a similar line of thought. "There will be continued consolidation in the field, but a handful of companies will come through as global suppliers. Companies will have regional differences, and smaller suppliers will have their own strengths and advantages in their local market," he said.
This issue is not entirely black and white, though. "From our point of view there is a trend in two diverging directions. On the one hand a consolidation has started, which will surely continue in the future," explained Lieselotte Neste, Executive Vice President, Business Line Mobility, Materna. "On the other hand, more and more companies are entering the self bag drop market. Different players such as integrators and specialists for hardware, interior and baggage handling are joining up with software vendors for self bag drop offers. As the self bag drop market is growing above average and only a few companies are offering adequate software for a future secure baggage self-service, we see more than enough room for hardware independent software vendors."
Lawrence Eke, Managing Director of Phase 5 Technology, shares the view that consolidation is "inevitable", especially for suppliers only offering what he called "basic solutions for pre-tagged bags", while vendors that can offer bag drop as part of wider collection of products are well placed in the current market. "For retro-fit installations, which we find the most common, the scope of self-service bag-drop is ultimately limited to the number of conveyor belts in an airport," he told FTE. "Limited revenue can be generated from this activity alone, which is unlikely to be enough to support a company that offers bag drop as their only solution. Bag drop is better placed within a portfolio of products and services."
'We're yet to see true consolidation'
ICM Airport Technics Managing Director Australia Richard Dinkelmann sees it slightly differently, though. Having referenced the SITA/Type22 deal and Daifuku's purchase of an 80% stake in BCS in October 2014, he told FTE "we haven't really seen true consolidation at the self-service bag drop level, where for example a supplier with a high end product (fully unassisted bag drop) merges with a supplier with a lower end product (assisted self service)".
"The closest example of self-service bag drop consolidation is the acquisition by Embross of IBM's kiosk and self-service bag drop business," he added. Consolidation does appear inevitable, though, he said. "There are more than 10 credible suppliers competing in a market that's not emerging as fast as everyone had hoped. This will no doubt lead to some industry consolidation."
Biometrics benefits

So, the general feeling is that consolidation in the self-service bag drop space is certain, but as each of the vendors competes for attention, the next wave of developments is likely to be based around biometrics technology. This week, Air New Zealand launched its new self-service bag drop units (supplied by ICM) featuring an embedded biometric camera, and it seems likely that this is the way the sector will be heading in 2016 and beyond.
Dinkelmann said: "ICM's view is that biometrics is the game-changer for self-service bag drop for international travel", and the company is not alone in thinking this. With the industry working towards a more seamless airport experience that provides the highest levels of safety and security, biometrics appears to have a key role to play.
SITA's Serfontein said biometrics is "certainly an area of interest" and having implemented biometric technology for border management, "we are working with some leading airlines and airports with a view to incorporating biometrics throughout the journey so that they can provide a seamless trip to the passenger while providing the security assurance to all stakeholders, including the governments of the world."
Rockwell Collins' Chapman explained that "taking the biometrics that we're developing for the common use platform onto self bag drop" is in the company's line of thought. As for Materna, Neste said work is already under way to prove the benefits of biometrics. "We are partnering with biometry experts for biometric processes like face recognition, fingerprint and iris scan. We are proud to say that an innovative biometry project with a world-leading airline is currently under development. This project will be a prime example for seamless airport experience," she revealed.
Challenges to overcome
There are, however, still challenges to be overcome. Chapman explained that while "there's a lot of talk within the airlines of wanting this, some of them are troubled a little by the lack of industry standards" around the use biometrics.
Data privacy is also a slightly prickly subject. "Technically we are open to all types of personal identifications of the passenger", said DSG's Sørgjerd. "But we see that in some regions regulatory requirements limit storage and usage of biometrics. We must be open to solutions that meet regulatory requirements. Where allowed, we can easily build an interface to biometrics solutions. To understand the drivers in this field we constantly survey the market. Facial recognition is one interesting area that we are looking into."
However, not everyone is convinced that biometric technology is a natural fit when it comes to self-service bag drop. Phase 5 Technology's Eke explained that although "we can easily assimilate a biometric enrolment device" into the company's bag drop solutions, this doesn't necessarily mean it should be done.
"The technology is effective in a controlled environment, for example at border control, but the check-in area is more dynamic and this makes implementation more challenging," he stated. "With biometrics we have to ask the question: 'just because it can be done, should it be done?' If I take the example of travelling with a two-year-old child, how happy would you be about enrolling them onto an airport's biometric system? Do you trust an airport to keep their thumbprint? Do you want to hold them up to have their retina scanned? It is not that I am against the principle of biometrics, but when we think through the practicalities is it really the best way? I think it comes back to the "single token" discussion and what is (1) easiest for the passenger (2) applicable to all passengers and (3) the least intrusive."
Clearly, there are still some big questions to be answered, and in such a competitive marketplace each of the vendors active in this area will be desperate to get their answers right to move a step ahead of their rivals. One thing is certain; 2016 looks set to be a defining year in the self-service bag drop space.