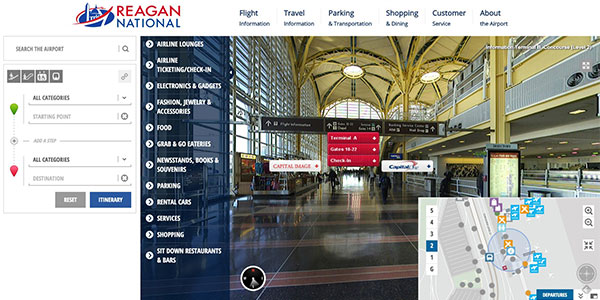 Metropolitan Washington Airports Authority (MWAA), the independent authority responsible for the management of Ronald Reagan Washington National Airport and Washington Dulles International Airport, as well as the Dulles Toll Road and Dulles Metrorail Project, has embarked on a major technology-led transformation project, which has started with the launch of a new-look website, and will soon see the Authority leveraging Big Data and advanced analytics to improve and personalise the passenger experience.
The new website, which has effectively condensed the nine old websites under MWAA's control into a single, consistent, user-and mobile-friendly site, marks just the beginning of a much wider project. The website itself now includes a variety of features designed to simplify the travel experience, from interactive virtual navigation and real-time security waiting times, to maps and directions to the airport, plus an enhanced flight search and status tool.
To offer all of the information online that passengers were demanding, MWAA had to work closely with its partners, as Goutam Kundu, MWAA's Chief Information Officer, explained to FTE. "We wanted to make sure that data was pulled from different sources behind the scenes and we drew this up from a customer perspective," he said. "We asked 'What do they want?' They want real-time, accurate information on parking, they want real-time accurate information on flight arrival/departure, and security wait times was a very important ask from them. The use cases that we put together were all driven by customer needs and we consistently got feedback before the project, during the project and after the launch. We measure success by customer surveys – post-launch consistently we've been getting 3.8 on a scale of 1-5. Customers are reporting that they're getting the information in a very user-friendly way and a very relevant way, and we're constantly adjusting the site to cater to a broad demographic in this area."
Seizing the digital opportunity
Importantly, the project has laid the foundations for wider-reaching advantages, both for MWAA and its passengers. Every airline and airport has personalisation high on its agenda nowadays, and MWAA is no exception. "We're in the very beginning stages of creating personalisation for the travel experience – we now have the hooks to leverage analytics and social engagement to better understand the passengers," Kundu told FTE. "We plan to deliver the latest tools and technologies to seize the digital opportunity. But building a 21st century platform, all of this needs to be very carefully coordinated in terms of security and privacy, so while it's important, I think as we build these tools and technologies personalisation is going to be a very important criteria for us, but we're not going to lose sight of the importance of security and privacy."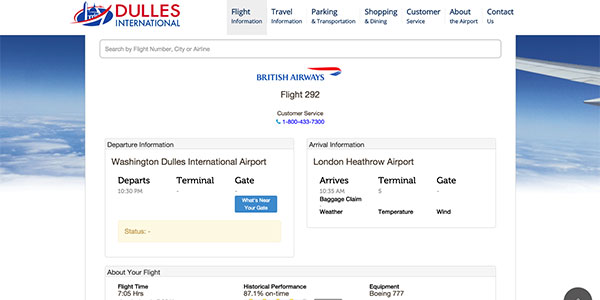 Leveraging data and analytics, Kundu hopes that MWAA will be able to offer a raft of personalised features, leveraging the rise of mobile as a key day of travel tool for passengers. "We are in the process, the very beginning stages, of collecting and analysing passenger feedback and data," he explained. "The analytics will help us manage devices, applications and data in a very smart, secure and affordable way. Once we get the foundation right I think the next thing is that we logically move into the next stage of a very personalised experience, with the right security and privacy controls, to engage and build what a passenger wants.
"For example, a passengers can say 'interact with me on these channels, but do not interact with me on these channels; I'd like you to know where I've parked my car; I'd like you to geo-tag my favourite location in the airport and give me a way to come back to that location easily; this is my preference of pre-ordering F&B while I'm in security'. So before we get to that stage of a more meaningful interaction, we are in the primary stages of an engagement right now – the analytics help us build the right tools and technologies to take it to the next level."
Leveraging the Internet of Things
Kundu also has one eye on the various new and emerging technologies – things like wearables and robotics – that look set to impact upon the passenger experience in the coming months and years, and he stressed the importance of ensuring that all of these devices and technologies can seamlessly interact with, and support, one another, effectively leveraging the Internet of Things.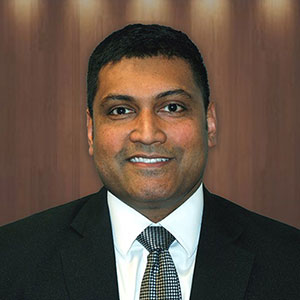 He said: "New and emerging technologies will play a very important role in our future. We've got to be careful about how we bring in these technologies, though. We talked about privacy and security, which is going to be seamlessly baked into the way we build these digital solutions. One of the things we have to consider is we plan to build a very strong digital platform, being mindful that we need to go beyond programmatic lines.
"This has got to be device agnostic, technology agnostic, embracing open standards for data flow and data sharing, leveraging reusable processes and reusable technologies so that our time to market is a lot less, and ensuring that data can seamlessly flow between a Wi-Fi system, a beacon system, into a mobile phone or a smartwatch. The full ecosystem of these different emerging technologies needs to be very carefully coordinated so that we provide what a passenger wants on their device of choice, in their location of choice, with their consent. That's how we're building all of this up."
While MWAA is taking a lead, Kundu explained that input from other partners, and close collaboration, is vital to ensuring the full potential of this data and analytics-driven ecosystem is realised. Rather than looking at this from a single business' viewpoint, all stakeholders must take into consideration the wider industry benefits, and the positive impact they can have on their common customer, the passenger.
"I just see that the industry – that's the airlines and airports, and any third party partner that's involved in this travel experience – needs to think about all of this as digital information. They need to come together to make the travel experience seamless for the passenger. We, as partners in this travel industry – be it airlines, be it the baggage handlers, be it the airports – need to take an information-centric approach, which focuses on making sure that whatever data we have is accurate, it's cleansed, and available and secure, and we create all our passenger-centric content as data." Kundu explained that MWAA is already "working very closely with, and we've had a lot of input from, our partners and airlines, and we're exploring ways to allow our partners and the private sector to integrate with us to amplify our content". This all contributes towards the end goal, he said, which is "making it easy for our passengers to seamlessly fly through an airport."
MWAA is only at the start of this journey, but if the Authority can achieve this objective, its new technology ecosystem will be considered a huge success.