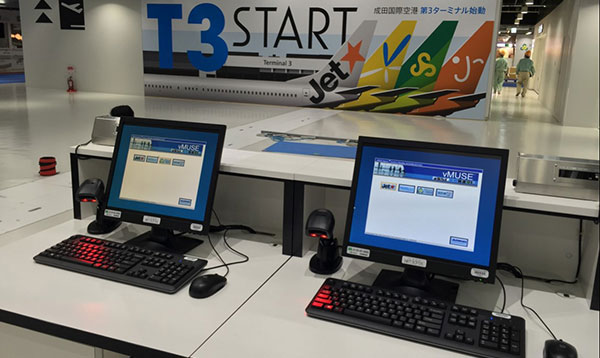 Tokyo's Narita International Airport has made a fresh investment in common use, self-service and digital signage, which will help to optimise operations across the airport.
The deal between the airport and Rockwell Collins sees the renewal of the existing contract for ARINC vMuse and ARINC SelfServ Kiosks in Terminal 2, and an expansion of the agreement to also include the deployment of vMuse and digital signage solutions in the low-cost carrier Terminal 3, which opened in 2015.
Narita International Airport has also expanded the use of Rockwell Collins' ARINC Managed Services (AMS) to include IT support for the ARINC passenger processing systems and related technologies.
Paul Hickox, Head of Airport Systems Sales for Rockwell Collins, commented: "Narita is Japan's second busiest airport, serving 35.5 million travellers each year. Passengers using these critical systems will have an easier travel experience and airports will have more efficient operations."