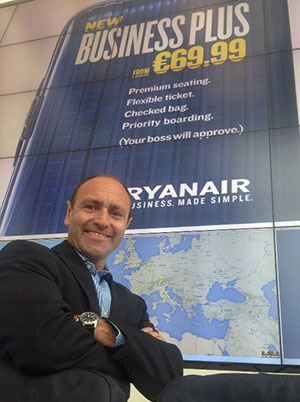 Ryanair is extending its fast track security service to a further 11 airports, again highlighting the low-cost carrier's desire to cater for business travellers.
The fast track service, which was initially introduced when the Business Plus product was launched in August 2014, allows passengers to skip the queues at airport security at participating airports.
The Business Plus product is aimed at the 27% of Ryanair customers who travel on business.
The 11 new airports that have been added to the fast track list are Birmingham, Budapest, Brussels, Edinburgh, Eindhoven, Glasgow, Hamburg, Malaga, Rome Fiumicino, Stockholm Skavsta and Stuttgart airports.
In addition to security fast track, Ryanair's Business Plus fare also offers flexibility on ticket changes, free airport check-in, priority boarding and a free second carry-on bag, among other value added services.