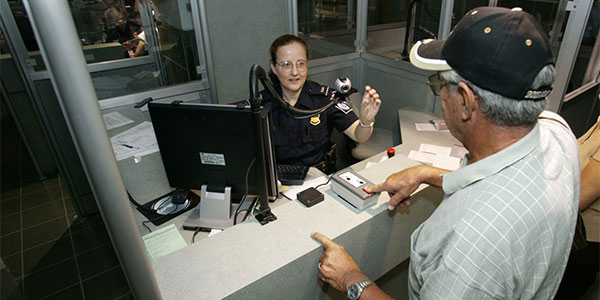 U.S. Customs and Border Protection (CBP) is using facial recognition technology to further secure the border control process at New York's John F. Kennedy Airport.
The system is being used to match first-time Visa Waiver Program travellers and US citizens returning to the United States with the photo stored on the chip of their e-passport.
The introduction of the technology at JFK Airport follows a trial of facial recognition technology at Dulles International Airport last year. When that trial came to an end in May 2015, CBP revealed that it was exploring further trials.
Under the current process passports are manually checked by CBP agents, so the introduction of the biometric check reduces the risk of human error.
In December 2015 the US announced plans to overhaul the Visa Waiver Program, which is used by more than 20 million travellers per year, in an effort to tighten security in the wake of November's terrorist attacks in Paris.