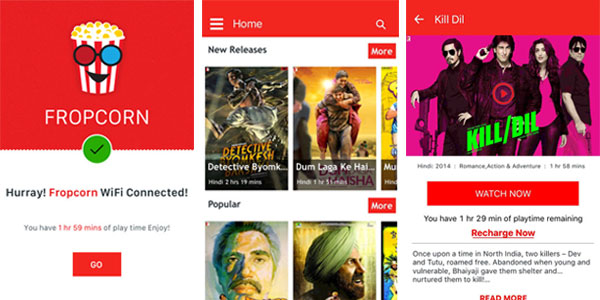 Passengers flying from Rajiv Gandhi International Airport in Hyderabad can now download movies in the terminal to watch while they wait for their flight or on board the aircraft.
The airport has partnered with Indian company Fropcorn to provide the service. To make use of it, passengers must download the Fropcorn iOS or Android app and then connect to the entertainment Wi-Fi hotspot in the domestic terminal. They can then browse over 200 movies, choose and pay for their selection, and then download the movie in less than three minutes.
SGK Kishore, CEO of GMR Hyderabad International Airport Limited (GHIAL), commented: "We understand entertainment is a great way to keep them (passengers) engaged on the flight journey as they have limited or no entertainment options.
"With Fropcorn entertainment hotspot, we now extend the GHIAL experience even beyond the airport premises and ensure our flyers have a great time throughout the journey. We expect this to be a 'wow' experience for both the flyers and the airlines, and shall further augment Hyderabad Airport's status as a preferred gateway for South and Central India."