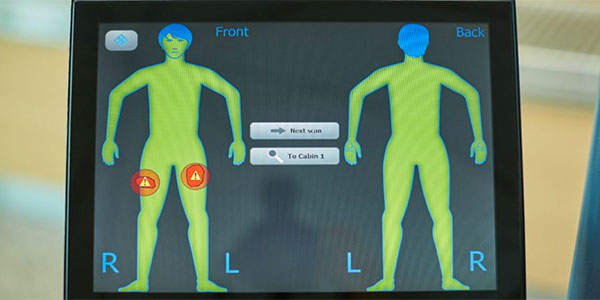 Finavia is trialling a new security scanner at Helsinki Airport as part of its efforts to expedite the security screening process while maintaining the highest levels of security.
The new scanner has been installed at the security checkpoint on the second floor of Terminal 2 and it replaces manual searches, which are currently undertaken by security agents.
Only passengers who trigger an alert at the metal detector gate will be required to go through the new scanner during the trial period.
The scanner uses low-frequency millimetre wave technology to create an "avatar" image of the passenger, which highlights objects that may need further consideration by a security agent. Finavia has stressed the point that no data or image files are saved, as the scanner automatically deletes all data once the check is complete.