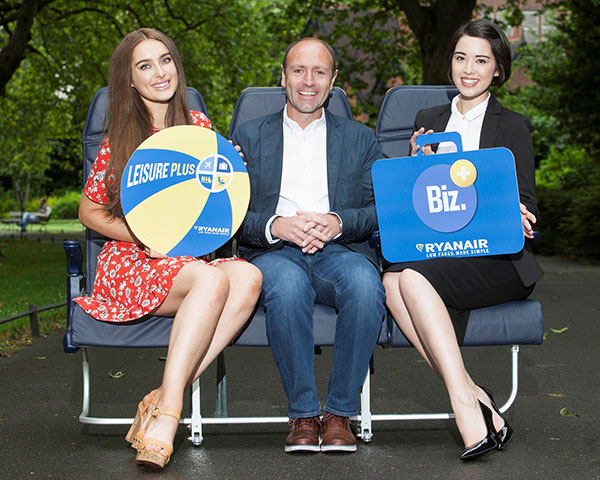 Ryanair has launched a new "Leisure Plus" fare, which offers passengers a discounted bundle of travel extras. Passengers who purchase the new fare type will be entitled to priority boarding, an allocated seat and a 20kg checked baggage allowance.
Meanwhile, the low-cost carrier has also improved its "Business Plus" product, with flight change flexibility extended to two days either side of the scheduled flight date, as well as on the day of travel. This fare type, aimed at business travellers, also provides access to a dedicated Business Plus desk at the airport, while airport check-in is offered for free.
Kenny Jacobs, Ryanair's Chief Marketing Officer, said: "Following extensive customer feedback, Leisure Plus has been specifically designed for leisure customers, allowing family and friends to board first, sit together and carry all they need, while already enjoying Ryanair's famous low fares, on-time flights, two free carry-on bags and improving AGB customer service."
The launch of Leisure Plus is part of Ryanair's ongoing "Always Getting Better" (AGB) customer experience improvement programme. Last week the carrier also announced the launch of Ryanair Rooms, which Jacobs said is part of a strategy to become the "Amazon of air travel".