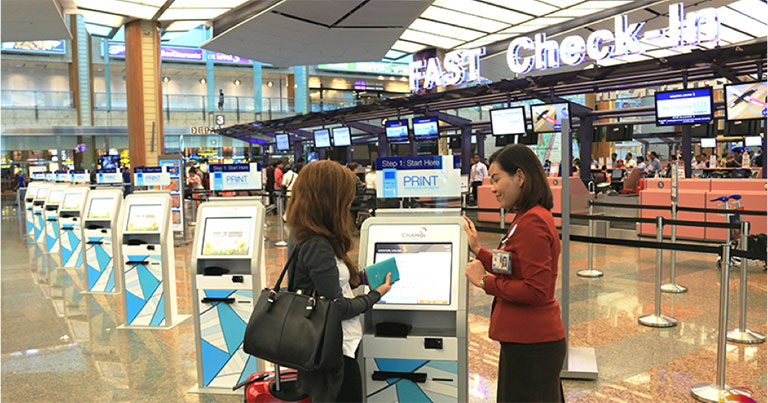 Over the next four years, the Civil Aviation Authority of Singapore will be funding $15 million to push the introduction of self-service processes for passengers at Changi Airport.
The corporation will be funding grants of between $400,000 and $2.5 million to help pay for the cost of introducing processes such as check-in kiosks, bag drop systems and self-boarding gates. This money is part of the Fast and Seamless Travel (FAST) Fund and is triple the amount given to the Passenger Self Service Adoption Programme (PSAP), which launched in 2013.
PSAP helped to reduce the number of staff whilst improving the passenger experience and this latest push will aim to further improve that by using the latest technologies. It will work with the Changi Airport Group's FAST initiative, which hopes to provide a full set of self-service programmes in airports. These drives could benefit up to 2,000 Passenger Service Agents (PSAs).
Lee Seow Hiang, Chief Executive Officer of CAG said: "The FAST Fund will accelerate the roll-out of our FAST@Changi initiative, which has gained steady traction with passengers as more airlines joined the FAST family over the past year.
"With the funding support and the increasing familiarity of travellers about self-service options, we invite more airlines to come on-board FAST@Changi to bring about an enhanced travel experience for their passengers."