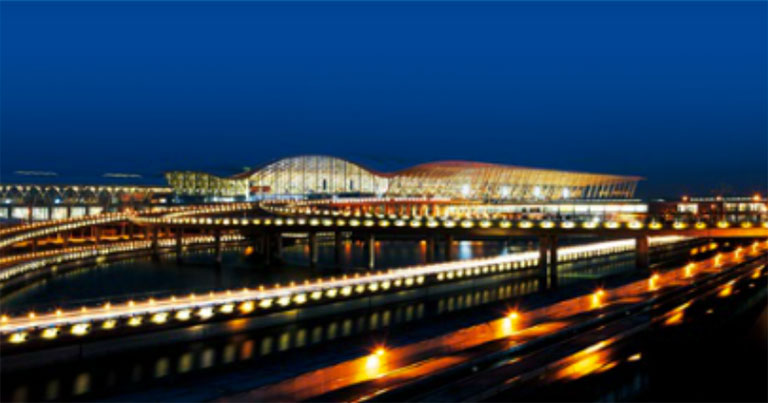 Amid increasing concern over terrorist threats ahead of the upcoming G20 Summit, two Chinese airports have added a further security check at entrances to the terminals.
This means that passengers are checked as they enter the terminals at Pudong and Hongqiao International Airports in Shanghai, and again at the security checkpoint before going airside.
In order to find any traces of explosive materials, the authorities at the terminal entrances will take a swab of the passengers' bags using a piece of paper. The paper is then scanned with an X-ray machine and if that points out a potentially suspicious item, the authorities will manually check through the luggage.
In total, 27 checkpoints have been set up at two terminals at Pudong Airport, and 14 at Hongqiao Airport across two terminals.
Due to the extra layer of security, passenger wait time at the airports is likely to be extended, so Shanghai Airport Authority has advised passengers to arrive at the airports earlier to accommodate the extra checks.