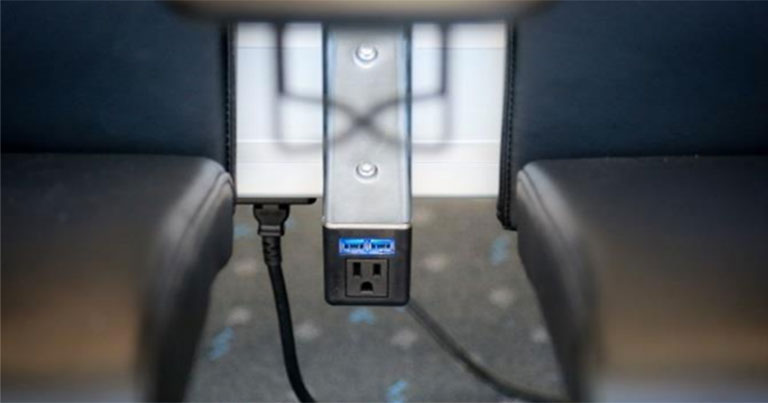 Denver International Airport has completed the installation of almost 10,000 charging outlets in its terminal. Due to the rising number of passengers carrying mobile devices, Denver International Airport felt the need to install the additional charging points.
As part of a $4.7 million project, 2,424 'power hubs' have been installed in various public seating areas. These power hubs contain two 120-volt electrical sockets and two USB ports, meaning the airport has installed a total of 9,696 new outlets. This, along with the previous number already in the terminal, puts the total number of outlets at over 10,000.
In terms of the specific changes, in Concourse A of the terminal, 822 power hubs have been installed – 1,644 new power outlets and 1,644 new USB outlets. In Concourse B, the figures are 1,265 new power hubs, which equates to 2,530 power and USB outlets. In Concourse C, 337 new power hubs have been installed – so 674 outlets each for power and USB.
Denver International Airport's CEO, Kim Day, said: "When Denver International Airport opened 21 years ago, few people could have imagined today's mobile technology and the demand for places to charge those devices.
"We made this important investment for our passengers, who desire this kind of amenity. At the same time, we have also invested nearly $2.5 million to improve our free public Wi-Fi service – which has been independently verified as being the fastest among any large US airport. Taken together, these new and improved services are keeping DEN's passengers connected to family, friends and the world while they travel."