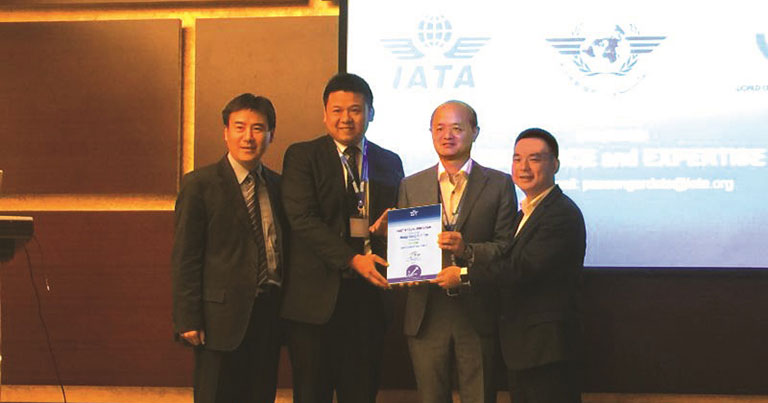 The International Air Transport Association (IATA) has recognised the work of Hong Kong Airlines in the field of airport self-service by awarding it the Green Certificate in the Fast Travel programme.
The Fast Travel programme forms a key part of IATA's efforts to bring more choice to passengers and to help lower costs for the aviation industry through self-service.
It covers six areas: check-in, bags ready-to-go, document check, flight re-booking, self-boarding and bag recovery. The association judges airlines, which meet several of the criteria, in Green, Gold and Platinum rankings.
Hong Kong Airlines offers self-service in the areas of check-in, bags ready-to-go, flight re-booking and document check, earning it the Green ranking.
The airline also recently received the Skytrax 4-star rating in the Skytrax World Airline Awards. This, along with the fact that in 2015 it was on the top 10 list for 'World's Best Regional Airline', shows the improvement the carrier has been making in recent years.