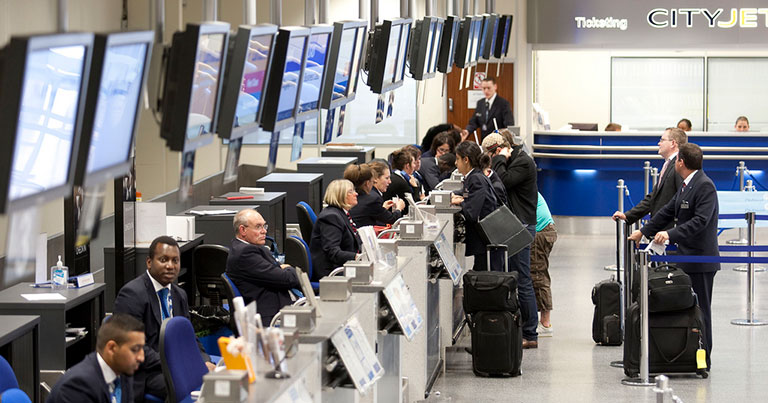 Passengers will now be able to enjoy music as they complete the security screening process at London City Airport.
As a way to offer a more enjoyable experience, the airport is playing two playlists, one with ambient electronica music and one with upbeat acoustic throughout the day. Artists featured in the music include the likes of Ed Sheeran, Adele and Jason Mraz. This is the first UK airport to play music during the security checkpoint and the reaction has been good from passengers so far.
Melanie Burnley, Director of Customer Experience at London City Airport, said: "It takes passengers just 20 minutes or less to get from the front door of London City Airport to the departure lounge, and we wanted to enhance the customer experience with a soundtrack to security. So far we've had a very positive reaction to the musical addition – from staff and passengers alike – with Ed Sheeran currently the most popular artist."
Dr Stephanie Bramley, an Honorary Research Fellow in the Psychology of Music at The University of Sheffield, said: "Music is a flexible resource which can be used to serve a number of functions in retail and commercial environments.
"In an airport, playing music which is subtle, fits in with the overall ambience of the security search area, deemed to be familiar and liked by passengers, might act as a positive distraction where passengers focus on the music instead of the time spent completing the security search process. The music at London City Airport may also enhance passenger experience by helping to create a pleasant environment and potentially improving their mood."