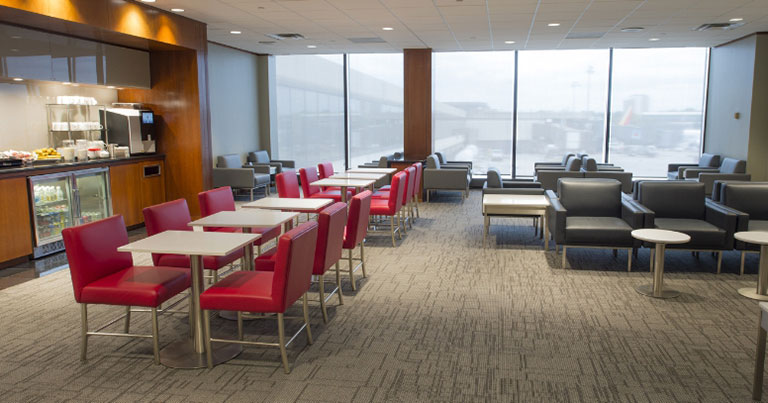 Air Canada has unveiled its latest Maple Leaf Lounge at Newark Liberty International Airport.
This is the Canadian airline's third lounge in the US and joins existing facilities at LaGuardia Airport and Los Angeles International Airport. The newest lounge is located after security and close to the Air Canada departure gates. Guests have access to refreshments and free Wi-Fi, along with business facilities including a free printing service. It is open to eligible Air Canada and Star Alliance passengers.
Air Canada now offers premium passengers 22 lounges around the world and there are plans to add more. A new lounge will be opened at Montréal International Airport next month, while next year there will be an expansion at Vancouver International Airport and refreshments to lounges in Toronto, Montréal and Vancouver, plus a new lounge at Saskatoon.
Benjamin Smith, President, Passenger Airlines at Air Canada, said: "Air Canada is pleased to provide eligible Air Canada and Star Alliance customers a new Maple Leaf Lounge at Newark Liberty Airport. We recognise that business and premium customers have additional requirements, including the need for a quiet place to work while travelling, and our new Maple Leaf Lounge is designed with this in mind. The new lounge also complements our Boeing 787 Newark-Vancouver service featuring our Business Class – Transcontinental product, with lie flat suites in Business Class."