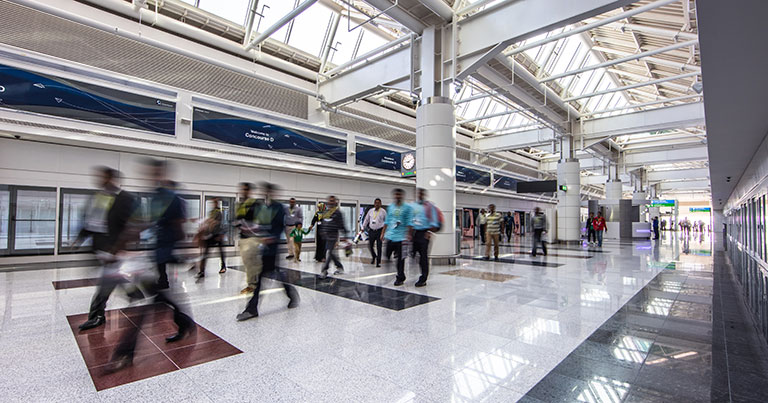 Dubai Airports has announced that it will partner with Huawei to design and build the world's first Tier III certified Modular Data Centre Complex (MDCC) at Dubai International Airport.
The data centre will be the first of two planned modular facilities that Huawei will build for Dubai Airports. Together, they will operate as a pair of mirrored Tier III data centres interconnected through a dedicated fibre optic link that will provide high-level resilience and availability to support the critical operations of Dubai Airports.
Dubai Airports has stated that the MDCCs – which will be the world's first modular data centres certified by the Uptime Institute to Tier III for design and construction – will provide a stable and reliable environment for the airport operator to host its private cloud. The first facility will be constructed during 2017.
This partnership with Huawei will provide vital and highly reliable support to Dubai Airports as DXB passenger numbers increase to around 325,000 per day over the next seven years.
Abdel Rahman Alhosani, Vice President, Business Technology Infrastructure & Operations, Dubai Airports, said: "Technology is key to enhancing our ability to grow, innovate and ultimately enhance the customer experience. At the same time we will improve system reliability across both airports and cut operational costs."
Alaa ElShimy, Managing Director & Vice President, Huawei Enterprise Middle East, added: "Ensuring that mission-critical IT is constantly operational is key in the aviation sector – and even more so for the operator of the world's busiest international airport. Huawei is working closely with Dubai Airports to design and build one of the most advanced and unique Tier III certified data centres in the world that will ensure highest levels of availability, maintainability, resiliency and seamless business continuity."