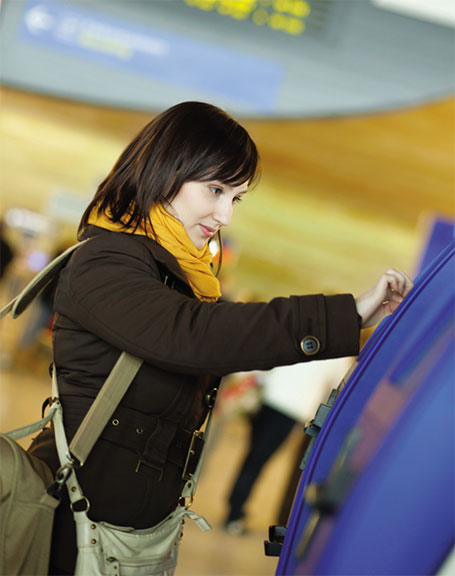 Adelaide Airport will introduce new self-service check-in kiosks and bag drop units, as the airport moves to a common-use self-service (CUSS) platform.
The airport is working with SITA on the programme, which will see a total of 32 kiosks and 14 bag drops installed, and SITA's AirportPulse cloud-based business intelligence portal adopted. This portal pulls data from the common-use infrastructure to analyse, report and benchmark passenger movements, which will help the airport effectively manage the allocation of shared resources.
The use of data to enhance operations will also allow Adelaide Airport to proactively predict and identify imminent disruption situations before they happen.
Vince Scanlon, Executive General Manager, Planning and Infrastructure, Adelaide Airport Ltd (AAL), said: "As the gateway to South Australia, we at Adelaide Airport want to deliver exceptional outcomes to our customers, partners, shareholders and community. SITA is providing us with world-class technology that will improve the experience at the airport. Passengers will enjoy efficient bag drop and check-in while the data collected will turn information into knowledge and allow us to focus on what matters for improved performance."
Ilya Gutlin, SITA President, Asia Pacific, added: "SITA has been Adelaide Airport's technology partner for over a decade and during that time we have worked with the team to contribute to its growth and success. Over the coming years we will continue to seamlessly transition Adelaide to the latest innovative technology that supports the vision of Adelaide Airport becoming a top tier business centre in the Asia Paci­fic region."