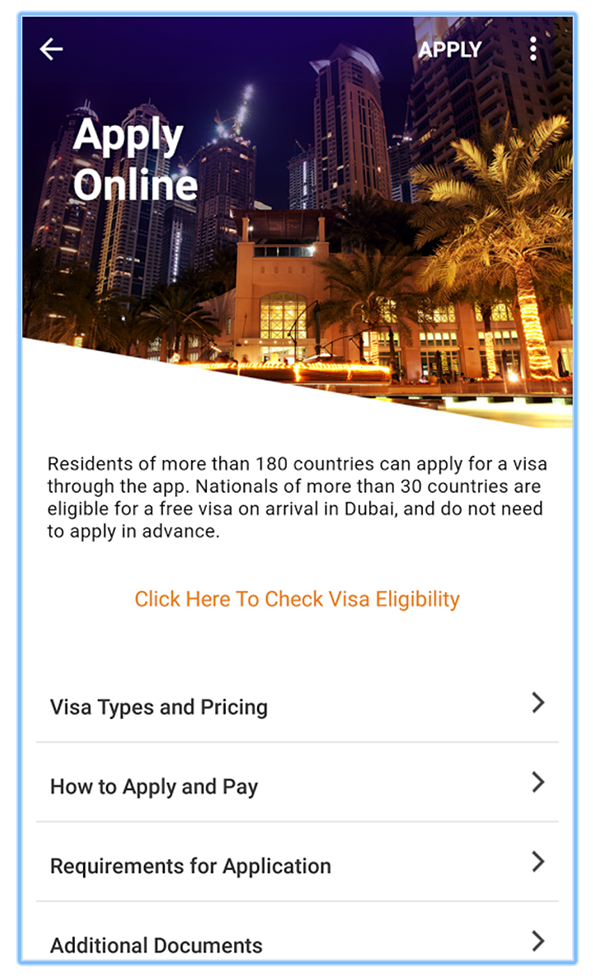 Passengers flying with Emirates to the United Arab Emirates (UAE) can now apply for their visa using their smartphone or tablet, following the launch of a new app by Dubai Visa Processing Centre (DVPC).
Those who wish to make use of the mobile visa application service must first create a profile and they can then upload the relevant data and documents, and pay for the visa.
Smartphone and tablet users can download the free DVPC Mobile App from Google's Play Store or Apple's App Store. Travellers can apply for the 96-hour, 30-day or 90-day single entry visas, based on their Emirates itinerary.
Applications can be made up to four working days in advance of the passenger's Emirates flight departure date. Once the application has been made, the progress can be tracked via the app and, once approved, the visa will be delivered via email.
Essa Sulaiman Ahmad, VP (India & Nepal), Emirates said, "The launch of the mobile app will allow our customers in India an even more convenient way to apply and complete their entire visa process through their phones. At Emirates, we are always looking for initiatives to enhance our customers' experience online."