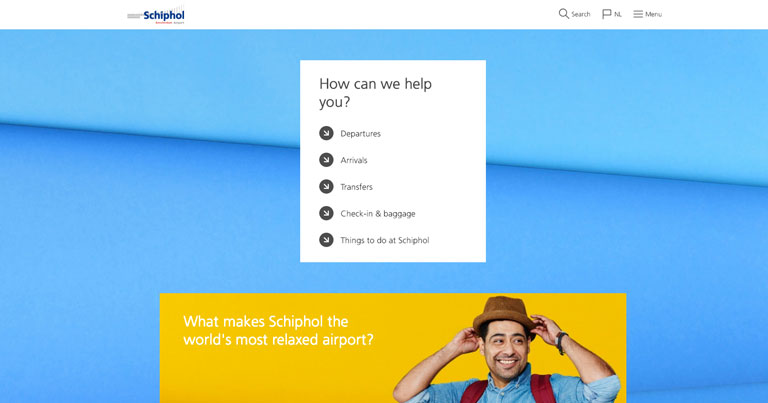 Amsterdam Airport Schiphol has launched a new website and app which it hopes will provide passengers with a more personalised travelling experience. This introduction is an important step in the digital transformation that will be taking place at Schiphol in the coming year. By applying smart technology, the airport says it intends to improve the travel process and offer passengers greater control over their flights.
Nearly three million people use the Schiphol website and app each month. These are not just Dutch passengers, but also transfer passengers and people coming to pick up or drop off someone else, as well as the 65,000 people who work at the airport. Using feedback provided by these millions of individuals, Schiphol intends to continue improving its digital channels each and every year.
"Schiphol wants to offer passengers the most personalised experience possible," comments Christa Bakker, Digital Airport Programme manager. "We offer tips for your journey based on flight information. For all flights, you'll see which shops you can get to before your flight, or whether there will be an opportunity to buy that charger you forgot to bring after going through security. Soon, you will also be able to see what the best time to go through security is.'
What is more, the website has become faster as well. "This is nice when you want to get up-to-the-minute information on your flight as quickly as possible." The airport's booking system for parking has also been improved.
Personal 'travel buddy'
The new Schiphol app is meant to serve as a digital airport assistant: an essential 'travel buddy' for frequent visitors to the airport. For instance, the app will update the passenger if their flight has been delayed or if the gate changes.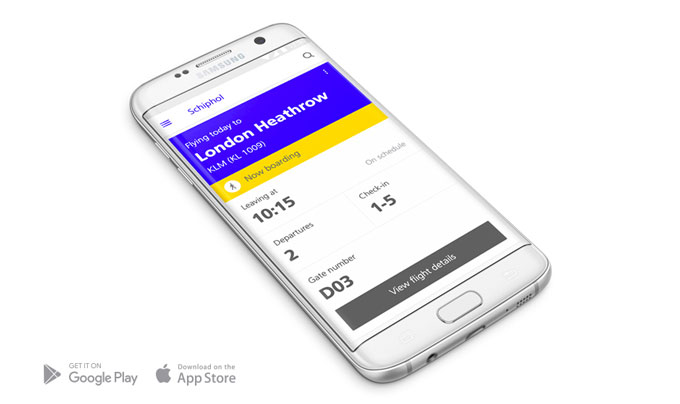 It will also allow passengers to easily see where they are at the airport, and where there is a chance to grab a quick cup of coffee before the boarding process begins. Moreover, the app offers an option to chat with an airport employee.
Leading Digital Airport in 2018
Schiphol has the ambition to become the Leading Digital Airport by 2018. Schiphol will be taking a number of major steps towards digitisation in the coming years. The website and the app will play a central, crucial role in these efforts: together, they provide the airport with the ideal means for maintaining direct contact with all its travellers.