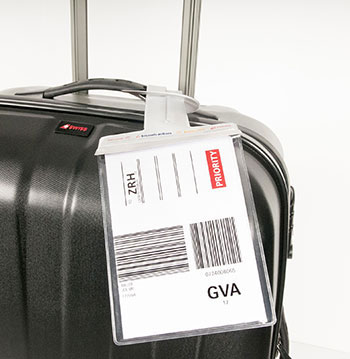 Swiss International Air Lines (SWISS) has been presented with the International Air Transport Association (IATA) Fast Travel Platinum Award for its wide range of self-service facilities. Platinum status in IATA's Fast Travel programme is only awarded to airlines that offer at least 80% of their passengers access to self-service processing.
SWISS has become only the second network carrier in Europe to receive the Fast Travel Platinum Award, which recognises efforts in six key areas: check-in, baggage registration, document checks, rebooking, self-boarding, and baggage reclaim.
SWISS CEO Thomas Klühr said: "Tapping the very latest technologies to offer our customers the most comfortable and convenient air travel experience is one of our paramount service priorities. It's something we've been working on consistently over the past few years. So we're delighted to receive this IATA Platinum Award, which both confirms to us that we're on the right track and encourages us to continue along it, too."
Rafael Schvartzman, IATA's Regional Vice President Europe, commented: "Many congratulations to SWISS for achieving IATA Fast Travel Platinum status. According to industry surveys, over half of all passengers want to reduce waiting times in their air travel experience, and around three quarters of passengers worldwide want more self-service options. Industry-leading airlines like SWISS are at the forefront of such improvements to the passenger experience."
Fast Travel Platinum status is now held by a total of 12 airlines: Alaska Airlines, SAS, Air New Zealand, Hawaiian Airlines, Braathens Regional Aviation, Qatar Airways, Air Canada, Egyptair, Qantas Airways, Saudi Arabian Airlines, American Airlines and SWISS.