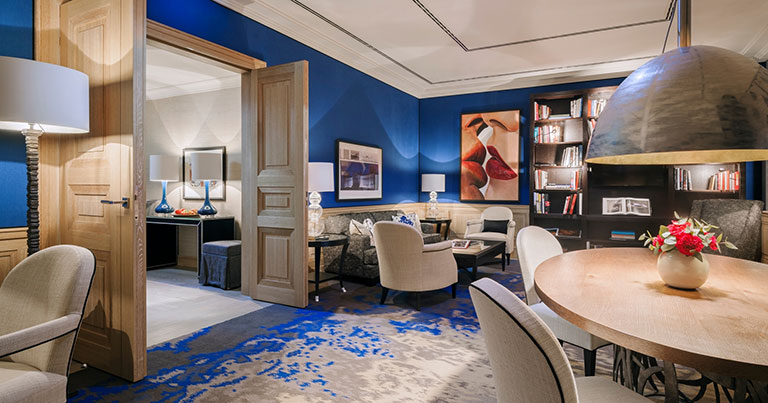 A second VIP lounge has been opened at Frankfurt Airport as airport operator Fraport continues to invest in enhancing facilities for premium travellers.
Fraport has compared the new lounge, which is located in the Transit B zone, to a five-star hotel. The lounge includes eight private suites with private bathrooms and direct views of the apron.
Guests can also make use of a bar, smoking lounge and a raft of entertainment, including table football and consoles. High speed Wi-Fi and a conference room also cater to those travelling on business.
Another feature is a fleet of luxury vehicles, including a Bentley Mulsanne, which are on hand to transfer guests to and from the departure gates.
Anke Giesen, Fraport's Executive Director of Operations, described the new VIP Lounge as "an extraordinarily luxurious place of refuge away from the busy gates".
She added: "It is true that our VIP services only address a relatively small group of affluent clients with an especially great need for privacy. But this group is steadily growing, along with what its members expect from an airport. Thanks to the new lounge, we're now excellently prepared to meet these expectations."