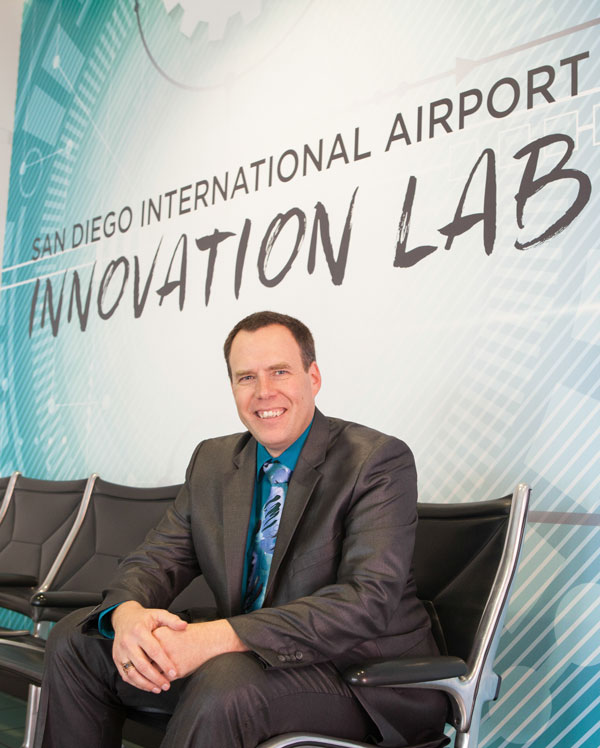 In recent months Future Travel Experience has been made aware of a number of new airline innovation labs, but now airports are following suit as they seek to play a central role in redefining the air travel experience.
At the forefront of this trend is San Diego International Airport, which has converted a section of its recently-decommissioned Commuter Terminal into a fully functioning lab – complete with a baggage belt and counters – providing the airport and its partners with a testing ground for new products, services and technologies.
Speaking to FTE, Rick Belliotti, Director, Innovation and Small Business Development, San Diego County Regional Airport Authority, explained: "We're continually looking to innovate and this term, "innovation", has come up in the industry in the last few years as a buzzword yet nobody really has a clear definition of what it means to innovate. We're all grappling with this idea and so, as an airport, we decided we needed to create a physical embodiment of what it means to innovate, and that was the beginnings of the innovation lab itself."
Removing the barrier to entry
Belliotti, who will speak in the 'Labs & Start-up Symposium' at FTE Global 2017, explained that a part of the motivation behind the creation of the lab was a desire to benefit both the local community and the pioneering companies that often find it difficult to get a break in the air transport industry.
"I know from my experience of being in the private sector working in this industry that there's a tremendous amount of opportunity but the challenge is that there's a barrier to entry," he stated. "That barrier to entry tends to be that most airports will put requirements into their bid documents that state that you have to have prior experience at other airports. So that really does create a challenge for some innovative companies to come into our marketplace.
"We thought 'how can we allow innovative companies who may have brilliant ideas that would impact our industry – improve our customers' experience, help our operations, help us to reduce our costs, all of those very valuable things ­– enter into the marketplace?' We've been careful not to just limit this to start-ups, though, because there are existing companies that have innovative ideas as well."
Another value of creating a dedicated lab, Belliotti added, is the ability to connect companies in the local community with others already working in the air transport industry and "to bring all of that knowledge together".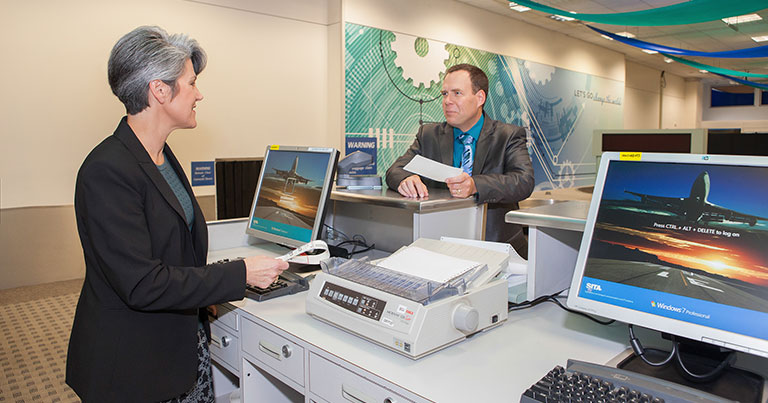 The innovation lab does not currently have any dedicated members of staff; instead some employees at San Diego International Airport have been called upon to support the project alongside their existing duties. While Belliotti refused to be drawn on specific targets, he told FTE that the lab is "certainly focusing in on the customer experience and operational efficiency", although neither was the key driver per se.
He continued: "My perspective is we're not looking at it from where the ideas come from but who the ideas benefit. We're trying to stay customer focused. What I'm blessed with is we have really brilliant people who already work here at the airport."
One idea the lab has already been exploring is that of an app-based concession ordering and delivery solution, which goes further than simply allowing passengers to order F&B for collection. "We thought 'why would we just focus on food and why would we make our customers have to walk to a special place at a concession to pick up their goods?'" Belliotti explained. Following the issue of an RFP, the airport is now in the process of contracting the new service.
Fail fast or learn quickly?
When it comes to innovation, "failing fast" is a phrase that is often mooted, but when questioned as to whether this is the mantra at San Diego International Airport, Belliotti dismissed the idea. "We don't look at the innovation lab as a place to fail and fail quickly," he said. "We're actually looking at it as a way to learn and learn quickly – that's a key differentiator. It's not so much about whether you fail or succeed but about what you're learning from the journey. That's key for me. How do we learn and how do we move the industry forward?"
Airports in general, Belliotti added, must make their presence felt in the "innovation space" as they continue the move away from "being the landlord and collecting rent" to "being an operator and a partner". Embracing innovation should be at the heart of this transformation, according to Belliotti, who admitted that bringing the innovation lab to fruition has been "a lot harder than it looks".
"The idea (of creating an innovation lab) has been germinating for some period of time and it just takes quite a while…It's a culture shift, it's changing thought processes," he said. "Even though we are very progressive and we have done very innovative things here at San Diego International Airport, a lot of work went into getting the idea out there and socialising it, and getting people on board with focusing our efforts into a single space."
Now that it is a reality the innovation lab will not necessarily focus on specific technologies but on how it can make things better for all involved, whether that's the airport, its partners or the passengers themselves.
"The next iteration," Belliotti concluded, "is about how we can create this web of innovation between the airports, airlines and partners that are out there, and not be isolated islands of innovation."