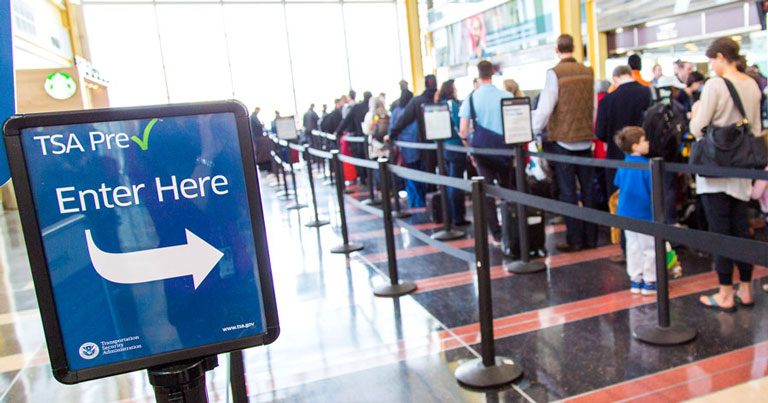 The Transportation Security Administration (TSA) has announced that 11 additional airlines have joined the TSA PreCheck programme, taking the total number of participating carriers to 30.
The 11 new airlines are: Aruba Airlines, Avianca, Boutique Airlines, Emirates, Key Lime Air, Miami Air International, Southern Airways Express, Spirit Airlines, Sunwing, Virgin Atlantic and Xtra Airways.
TSA PreCheck members flying with these airlines will now be able to enjoy expedited screening at more than 180 US airports. Unlike non-members, they will not have to remove their shoes, belts or jackets, and will be able to keep their laptops and liquids in their bag when passing through airport security checkpoints.
"Partnering with 11 additional airlines to offer TSA PreCheck will significantly increase our trusted traveller population, and reflects our commitment to implement the most effective aviation security," said TSA Acting Administrator Huban A. Gowadia.
"By collaborating with our partners in industry and the aviation community, we will continue to increase the number of airlines participating in TSA PreCheck, enabling more eligible travellers across the country to experience expedited screening."
According to the TSA's figures for December 2016, 97% of PreCheck members got through airport security in less than five minutes.