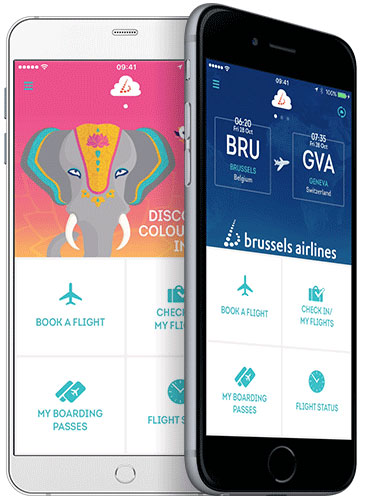 Brussels Airlines has launched a new app for iOS and Android devices as the carrier embarks on what is has labelled an "era of digital transformation".
Travellers will be able to use the app to book tickets, check-in, store mobile boarding passes and view real-time flight information. Push notifications will soon be added to give passenger the choice of opting in for proactive updates.
Sebastien Scarmure, VP e-Commerce & Mobile, Brussels Airlines, said: "With more and more data being available to us, we can much better grasp what it is our guests want and deliver just that to them. Close to 35% of our sales currently takes place on brusselsairlines.com, but also in terms of servicing, our digital platforms need to be equipped to cater for all our guests, also the ones who booked their tickets via travel agencies.
"They need accurate information about their flights on-the-go and be able to change details of their booking without being obliged to go via the traditional communication channels. The app is a first move in this direction, but much more is to come throughout the next years to offer a complete experience during every step of the way."
The carrier has also revealed that its website will undergo a makeover to focus more on "personalised servicing". A so-called "data pool" project is also being undertaken to make better use of all of the data the carrier has access to.